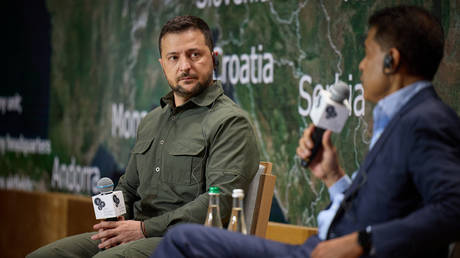 The Ukrainian leader vowed to press on with Kiev's offensive despite losing tens of thousands of troops, according to Moscow President of Ukraine Vladimir Zelensky attending the 18th meeting of the Yalta European Strategy "The Future is Decided in Ukraine" in Kiev. © Handout / UKRAINIAN PRESIDENTIAL PRESS SERVICE / AFP
Ukrainian President Vladimir Zelensky has ruled out any territorial concessions to Russia as part of a potential peace deal, insisting that Kiev must press onward with its faltering offensive, regardless of the weather.
In an interview with CBS News released on Sunday, when asked whether Ukraine would cede any land to Moscow for peace, Zelensky said: "No. This is our territory."
He would not, however, say whether this applies to Crimea, which overwhelmingly voted to join Russia in a referendum in 2014 following the Western-backed Maidan coup in Kiev. Neither Ukraine nor its Western backers have recognized the results of the vote.
Zelensky also acknowledged that Kiev's much-hyped counteroffensive, which has been underway for more than three months, "is not very fast." Nevertheless, he said Ukraine would continue on regardless of the weather.
"We need to liberate our territory as much as possible and move forward, even if it's less than [half a mile or] a hundred [yards]… We can't lose time. Forget about the weather, and the like," he stated, adding that even if the ground troops are unable to move, Ukraine will double down on drone attacks.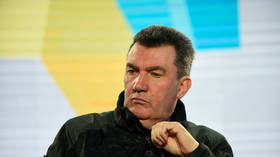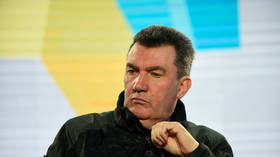 Read more
Kiev demands West take measures to combat 'war fatigue'
Zelensky's comments come on the heels of a Wall Street Journal report saying Ukraine's troops are about to face not only Russian troops in well-fortified defenses, but also rain and freezing cold which can undermine logistics, overall maneuverability, and eliminate any chances for a breakthrough.
Ukraine kicked off its offensive in early summer but has since struggled to gain any substantial ground. According to Russian President Vladimir Putin, since the start of the push, Ukraine has lost more than 71,000 troops, 543 tanks, and nearly 18,000 armored vehicles of various types.
Ukrainian officials have repeatedly rejected any territorial concessions to Russia to end the conflict. Last autumn, after four former Ukrainian territories voted to join Moscow in referendums, Zelensky signed a decree banning any negotiations with the current Russian leadership. Moscow has repeatedly said that it has not closed the door on negotiations with Kiev. (RT)
Azərbaycan24 sosial şəbəkələrdə