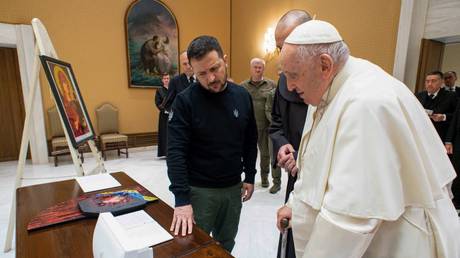 The Ukrainian leader insisted that the conflict will end only on his terms Vladimir Zelensky and Pope Francis exchange gifts during a meeting at the Vatican, May 13, 2023 © AFP / Vatican Media
Ukrainian President Vladimir Zelensky has rejected Pope Francis' offer to help negotiate an end to the conflict in his country. Zelensky previously banned all contact between his government and Moscow, and has since rejected all offers of foreign mediation.
"With all due respect to His Holiness, we don't need mediators, we need a just peace," Zelensky told Italian talk show host Bruno Vespa on Saturday, after a meeting with the pontiff in the Vatican.
"It was an honor for me to meet His Holiness, but he knows my position: the war is in Ukraine and the [peace] plan must be Ukrainian," Zelensky continued. "You can't mediate with [Russian President Vladimir] Putin."
While the Vatican has called on Russia to unilaterally cease its military operation in Ukraine, Pope Francis has offered on multiple occasions to help Kiev and Moscow reach a "consensual" end to the conflict, while praising mediation efforts by Türkiye last year.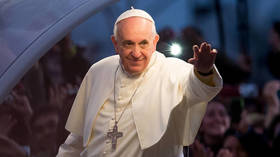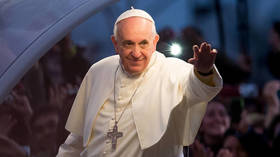 Read more
Pope Francis weighs in on religious crackdown in Ukraine
The Turkish-brokered talks collapsed last April when the Ukrainian delegation pulled out after a surprise visit to Kiev by British Prime Minister Boris Johnson, who urged Zelensky to keep fighting. Officials in Moscow and Ankara have both stated that the US and its allies didn't want Ukraine to sign any peace deal with Russia.
Zelensky has since issued a decree banning any contact between his officials and the Kremlin, while Kiev, Washington, and Brussels have all rejected a broad peace plan published by China earlier this year.
With the US and EU pledging to supply him with weapons for "as long as it takes," Zelensky insists that the only peace plan Ukraine will abide by is its own – a ten-point document demanding that Russia pay reparations, surrender its officials to face war crimes tribunals, and forfeit all of its territory claimed by Kiev, including Crimea.
Russia understands that any peace talks will not be held "with Zelensky, who is a puppet in the hands of the West, but directly with his masters," Russian Foreign Minister Sergey Lavrov said earlier this month. (RT)
Azərbaycan24 sosial şəbəkələrdə