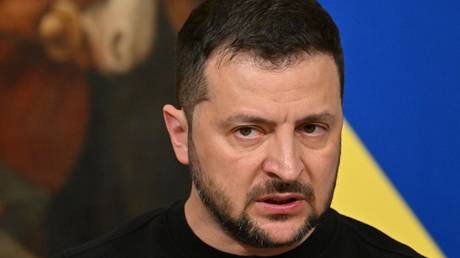 The Ukrainian leader reportedly wanted to "occupy" Russian cities to gain leverage over Moscow Vladimir Zelensky speaks during a joint press conference with Italian Prime Minister Giorgia Meloni in Rome, Italy, May 13, 2023 © AFP / Alberto Pizzoli
Despite public assurance that he would limit military action to his own territory, Ukrainian President Vladimir Zelensky formed plans to conduct attacks on Russian soil and suggested that Kiev "destroy" the industry of Hungary, the Washington Post reported on Saturday, citing leaked Pentagon documents.
Citing US intelligence reports recently published on a gaming server, the Post described how Zelensky suggested at a meeting in January that his troops "conduct strikes in Russia," while moving across the border to "occupy unspecified Russian border cities" in order to "give Kiev leverage in talks with Moscow."
Less than two months later, the Ukraine-based Russian Volunteer Corps launched a cross-border raid that left two civilians dead in Russia's Bryansk Region. A member of the group told Western media that Kiev had approved the attack, and further assaults have taken place since.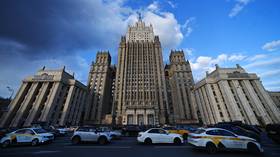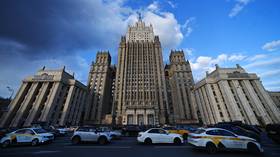 Read more
Kremlin attackers 'will be found' – Moscow
With Ukraine's Western backers reluctant until recently to provide him with long-range missiles for fear he would use them against targets within Russia, Zelensky suggested to his top military commander, General Valery Zaluzhny, that he use drones to "attack unspecified deployment locations in Rostov" in February, the Post reported.
Prior to and after the alleged meeting, Ukrainian forces used drones to attack infrastructure in Rostov Region, which borders the formerly Ukrainian territory of Lugansk.
In a meeting with Deputy Prime Minister Yulia Svridenko in February, Zelensky reportedly suggested that Ukraine "blow up" the Druzhba oil pipeline, which transports Russian oil to Hungary. According to the US report cited by the Post, Zelensky suggested that "Ukraine should just blow up the pipeline and destroy…Hungarian [Prime Minister] Viktor Orban's industry, which is based heavily on Russian oil."
American spies listening to his meeting with Svridenko concluded that Zelensky was issuing "hyperbolic, meaningless threats." Nevertheless, the Druzhba pipeline has come under attack on several occasions since the meeting, most recently when it was hit by drone-dropped explosives on Wednesday.
The Post's article corroborates a CNN report last month claiming that US spies have been intercepting Zelensky's communications.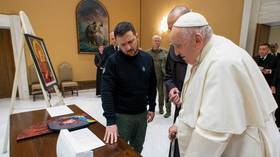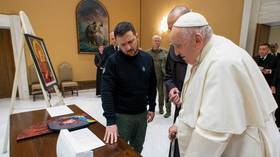 Read more
Zelensky rejects Pope's mediation offer
Contacted by the newspaper, Zelensky dismissed the incidents described in the report as "fantasies," and claimed that "no one in our country has given orders for offensives or strikes on Russian territory."
This is plainly not the case. Apart from the above mentioned Bryansk raids and Rostov drone strikes, the Russian regions of Belgorod and Kursk have been shelled by Kiev's forces in recent months, Moscow has blamed Ukrainian terrorists for bombing the Crimean Bridge and attempting to assassinate President Vladimir Putin, and one of Ukraine's top intelligence chiefs has taken credit for the assassination of several Russian public figures.
Such acts of terrorism, Russia's Foreign Ministry said in a statement earlier this month, will "not be left unanswered." (RT)
Azərbaycan24 sosial şəbəkələrdə