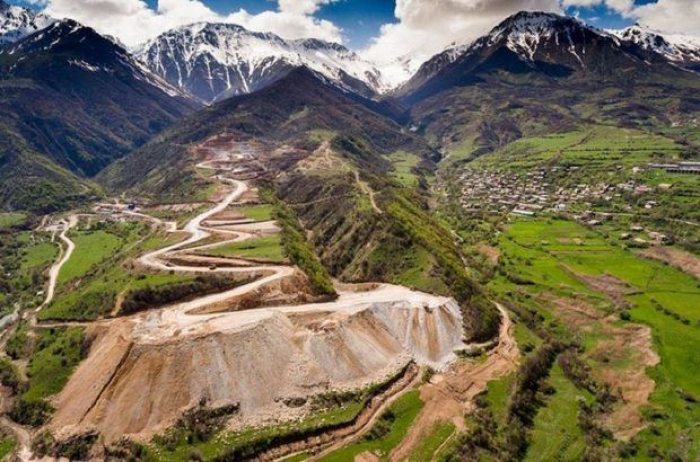 The opening of Zangazur Corridor would be a value addition in achieving the dreams of greater regional connectivity in Eurasia, reads an article published by Pakistan Observer.
"The opening of the Zangazur Corridor would further strengthen the Caspian Transport Network including the East-West transport corridor and the North-South International Transport Corridor. It would also facilitate the oil and gas pipeline system extending from the Caspian to Europe. It would further enhance the transit capacity of the region. Furthermore, the Zangazur Corridor as an integral part of the East-West Corridor connects Asia and Europe through Azerbaijan which would allow Azerbaijan to strengthen its position as Eurasia's transport and logistics hub," says the author.
The article says Azerbaijan's modern railway network has been further modernized and continues to expand, while the largest commercial port in the Caspian Sea has been built with a capacity of 15 million tons and with the prospect of expanding to 25 million tons of cargo.
"Azerbaijan has also a unique and important role in the Middle Corridor. It seems that Eurasia's geopolitical landscape is rapidly changing. However, the role of the Middle Corridor, Chinese BRI, and Azerbaijan is increasing by each passing day. Azerbaijan's socio-economic, geopolitical and geostrategic interests converge in the greater Eurasia region. China is branching out to the West through its BRI and the formation of the Middle Corridor has become important in the further integration and connectivity of the Eurasia region. Thus, the role of Azerbaijan is paramount in the socio-economic, geopolitical and geostrategic orientations of the greater Eurasia connectivity."
The author also hails Azerbaijan's increasing role as a reliable energy supplier.
"Azerbaijan supplies gas via Türkiye to some of the EU countries such as Italy, Greece and Bulgaria through the Southern Gas Corridor. The role of Azerbaijan as a gas provider and Türkiye as a credible transit hub in European energy security will considerably increase in a short period of time. Collaboration between Azerbaijan and the European Union, especially in the field of energy, is of a strategic nature. To conclude, Azerbaijan is the "Caspian Keystone" because of an effective, reliable and important energy producer and transit nation."
Azərbaycan24 sosial şəbəkələrdə