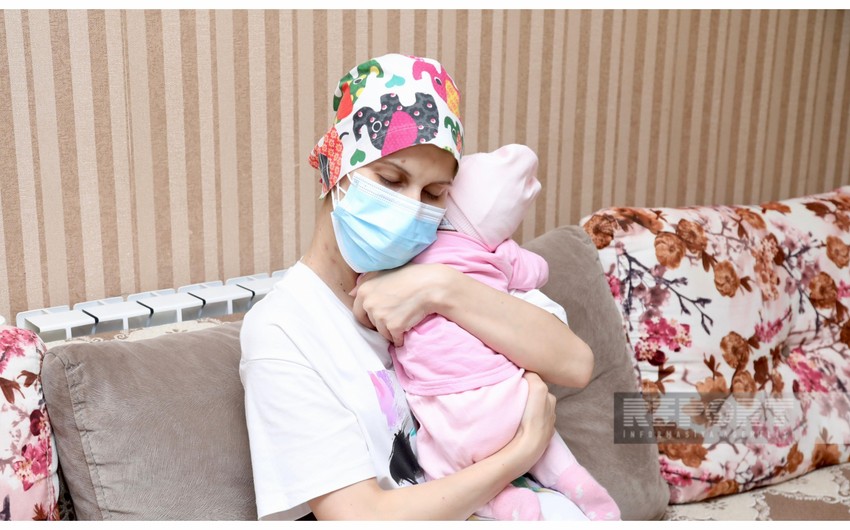 "My daughter is not yet two months old. I have not seem her enough, because right after she was born, I went to Türkiye for treatment and visited hospitals. I want to recover and raise my daughter myself," said journalist Shafiga Nazimgizi (Malikova), an employee of the Report News Agency.
She returned from treatment in the brotherly country a few days ago. Now she does not leave her baby, mother and child are happy that the separation is over.
28-year-old Shafiga's child was born after 5 years of longing. She was diagnosed with acute leukemia just a few days before she was going to give birth to her baby.
At that time, the doctors got together and decided to urgently remove the baby by surgery, saying that there was a danger to the life of the mother and the child. The operation was very difficult. However, fortunately, mother and child survived.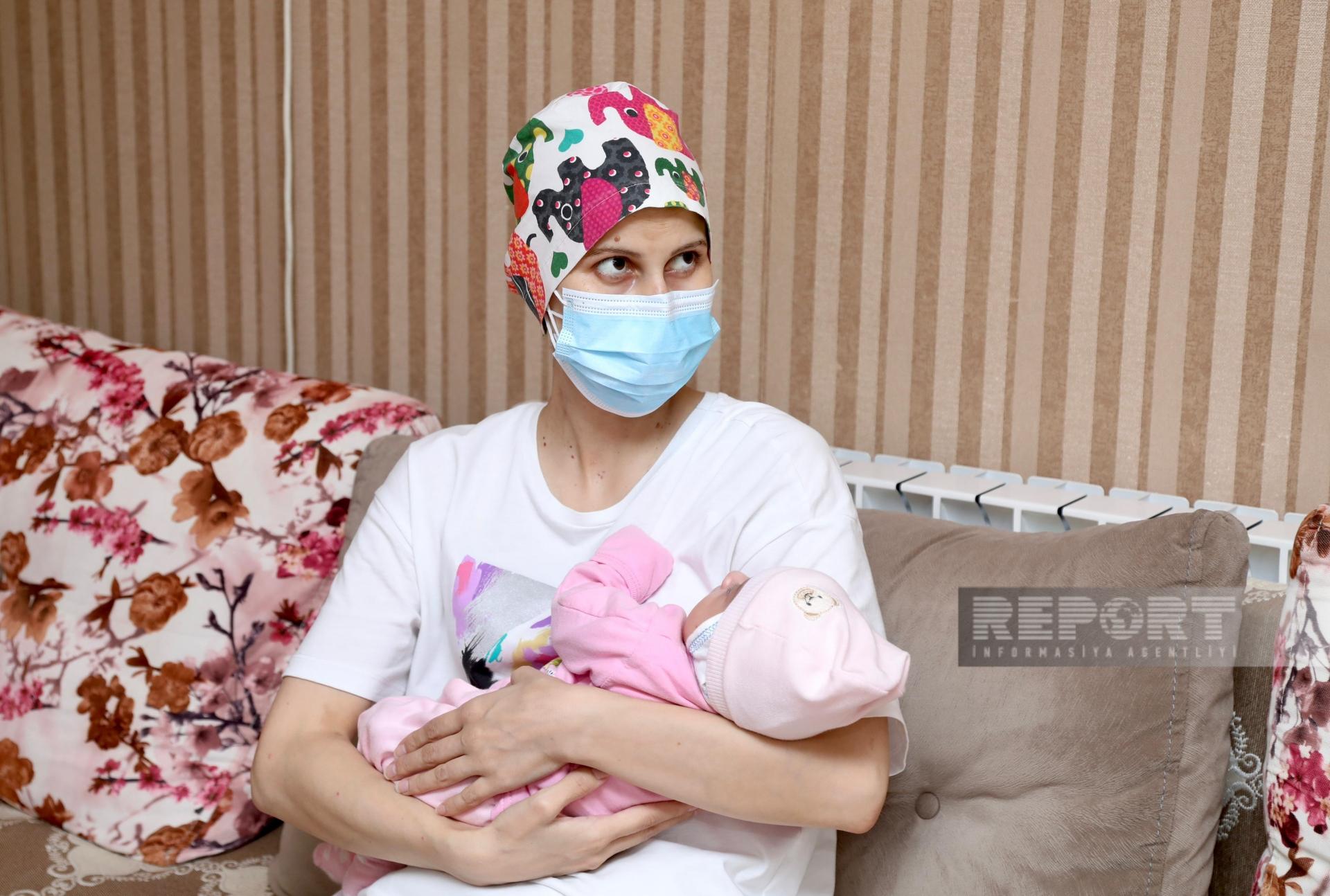 Two days after Shafiga gave birth to her child, she left her baby to family members in the hospital and went to Türkiye for treatment with her husband. From August 1 to September 13, with the financial support of the family and several close people, he received treatment and chemotherapy in Türkiye's Anadolu Hospital.
However, these treatments were not enough, Shafiga must be transplanted with bone marrow (stem cell transplant) for complete recovery.
A donor has been found for this. Her brother has been matched as a donor and the surgery is scheduled to take place between October 4-10.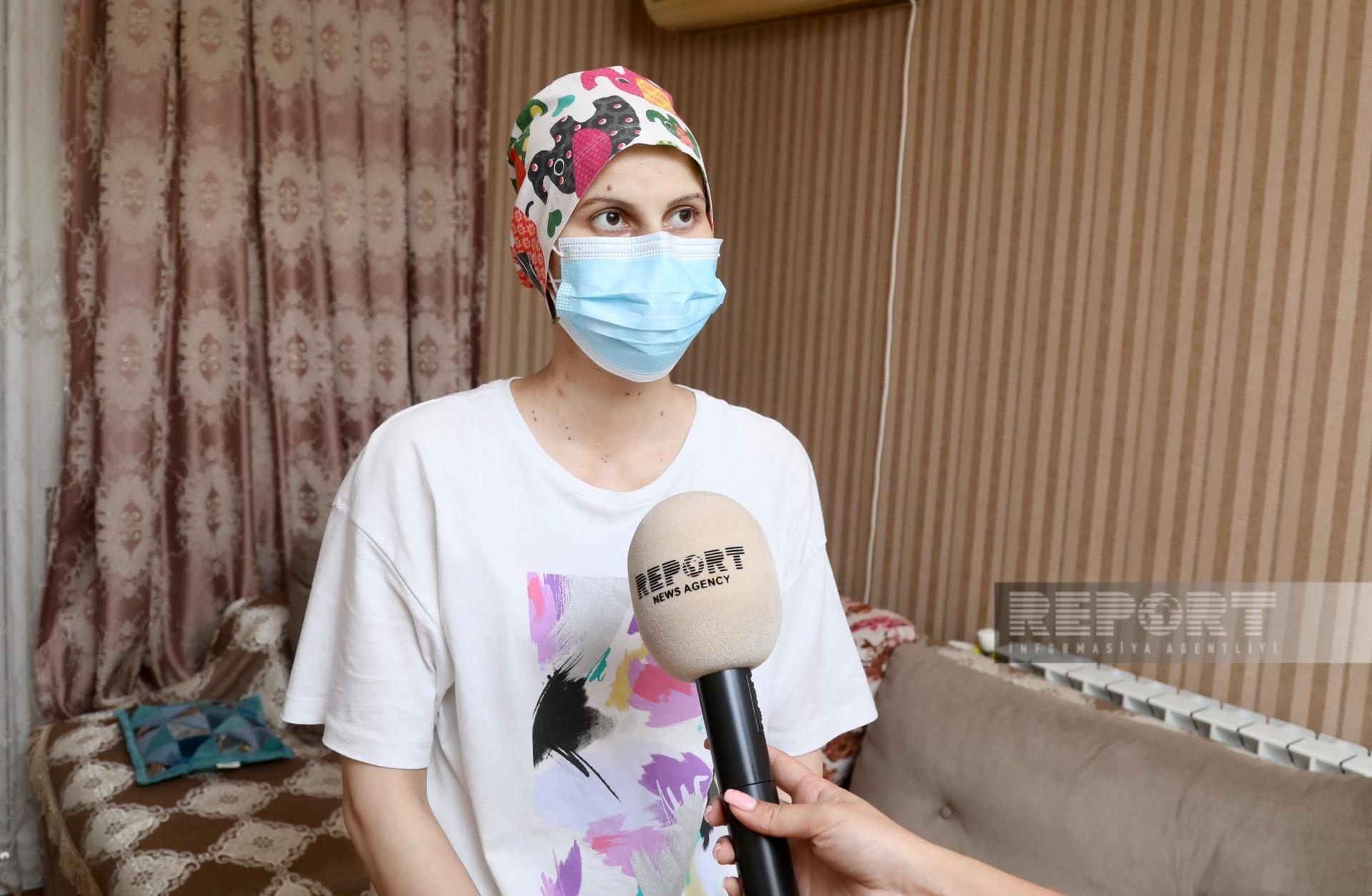 More than 50,000 dollars are needed for the surgery. The family does not have the financial means for this. Shafiga's husband is also a journalist. For a journalist's family, the funds required for the operation are a huge amount. Therefore, Shafiga needs the help of generous people.
Her baby also needs her mother, the amount we transfer for Shafiga will give life not only to her, but also to her baby.
Card accounts were opened to help Shafiga's operation.
4127 2141 2198 9898 ABB
4098 5844 9726 5767 Leo
Azərbaycan24 sosial şəbəkələrdə