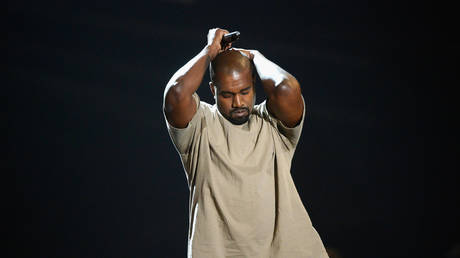 The rapper, previously known as Kanye West, was suspended from the social network last year due to his offensive posts about Jews Kanye West speaks onstage during the 2015 MTV Video Music Awards at Microsoft Theater on August 30, 2015 in Los Angeles, California © Getty Images / Kevork Djansezian/Getty Images
Kanye West was reinstated to X on Saturday after the social network formerly known as Twitter was provided with assurances that the controversial rapper will not use the platform to spread anti-Semitic or otherwise offensive content, the Wall Street Journal reported.
West, legally known as Ye, was suspended from the social network – newly rebranded by owner Elon Musk – late last year, shortly after he posted an image of a swastika merging with a star of David. The ban was overturned on Saturday – a move which came after Musk restored numerous prominent Twitter accounts that had been suspended under its prior ownership.
According to the Wall Street Journal, who cited an anonymous source close to the situation, X has been assured that West's newly restored account will not be used to distribute anti-Semitic rhetoric. He has not yet posted to the social network as of Sunday afternoon.
West's formal suspension from Twitter followed a string of anti-Semitic statements in interviews and on social media last year, including an October tweet in which he said he would go "death con 3" on members of the Jewish community. His account was locked by Twitter afterwards, before he was later readmitted to the platform.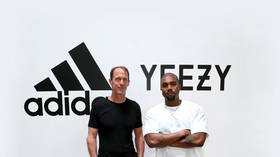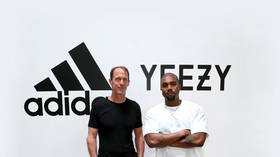 Read more
Adidas reveals plans for unsold Kanye West footwear
Shortly after his return last year, West praised Adolf Hitler and the Nazis on Twitter before posting the swastika image which appeared to lead to his suspension. Elon Musk declared at the time: "I tried my best. Despite that, he again violated our rule against incitement to violence. Account will be suspended."
In March, West said that he "liked Jewish people again" while speaking about the movie '21 Jump Street' featuring the American actor Jonah Hill.
West will not be allowed to monetize his account under the terms of his readmission to Twitter, the WSJ added in its Saturday report. Elon Musk announced earlier this year that certain high-profile content creators would receive a share of revenue from advertisements linked to their posts.
24-time Grammy Award winner West was diagnosed with bipolar disorder in 2016 and has spoken about his struggle with mental health. He was released from a high profile partnership with sportswear company Adidas in October following public backlash against his offensive statements. This came just days after West said in an interview that, "I can say anti-Semitic things, and Adidas can't drop me." (RT)
Azərbaycan24 sosial şəbəkələrdə