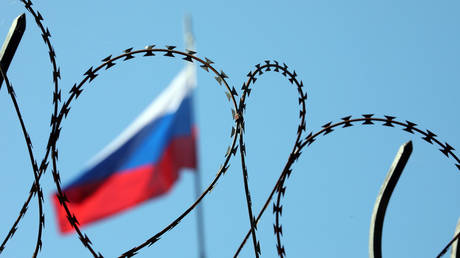 The creation of mechanisms for the confiscation of Russian property will have long-term consequences for both the West and the whole world By Ivan Timofeev, Valdai Club Programme Director & one of Russia's leading foreign policy experts.© Global Look Press/Keystone Press Agency
Since the start of Russia's military offensive in Ukraine, Western countries have frozen the assets of Russian state and private structures under so-called "blocking sanctions." They have also discussed the option of seizing them and transferring the proceeds to Ukraine. Presently, the only country with the necessary legal mechanism for this is Canada. Which will make it the first world country to practically implement the procedure.
How does this system work? What does the first attempt at its implementation look like, and what are the consequences that may follow?
Prohibited techniques and who uses them
In countries that impose financial sanctions, a loss of control over assets has become rather widespread. Blocking sanctions have been frequently used by US authorities over the past decades. The EU, Switzerland, Canada, Australia, New Zealand, Japan, and some others have also adopted the practice. Russia and China have the power to impose sanctions, but Moscow and Beijing rarely use it. For the West, however, this form of economic war has become common practice.
Along with the ban on financial transactions with individuals and legal entities included on the blocked persons list, sanctions also imply the freezing of their assets in the jurisdiction of the initiating countries. This means that a person or organization under blocking sanctions can no longer use their bank accounts, real estate, and other assets. Since February 2022, Western countries have imposed such sanctions on more than 1,500 Russian individuals and organizations. Considering the subsidiary structures, the number is even greater. The frozen assets are huge and include $300 billion in gold and foreign exchange reserves. And that's not counting $30 billion worth of Russian-owned assets blocked by the G7 countries. Yet asset freezing is not the same as asset seizure. In case of the former, the person in question is not able to dispose of their assets, but formally, it's still their property. At some point, the sanctions may be lifted, and the person may regain access to their property. Even following years of restrictions, a chance to recover the assets remains.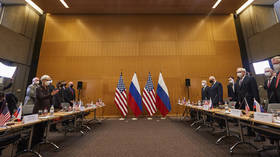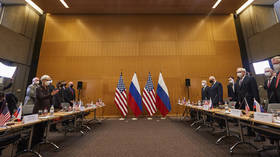 Read more
US-Russian nuclear arms control has become a hostage to the conflict in Ukraine – here's why it's so dangerous
Some Western officials have spoken in favor of seizing the frozen assets and handing them over to Ukraine. Forfeiture mechanisms have existed for a long time. For example, property can be forfeited according to a court order as part of the criminal persecution of sanctions law violators. However, this procedure is hardly applicable for the mass seizure of property. Blocking sanctions are a political measure and don't require the same proof of guilt that a criminal trial supposes. In other words, hundreds of Russian officials and entrepreneurs were put on lists because of their support of the special military operation but have not committed any criminal offense worthy of asset forfeiture. Sanctions have prompted a search for crimes like money laundering or other illegal operations. But the funds gathered this way would be a mere trifle compared to the volume of frozen assets. In order to seize and transfer the frozen assets, another plan is needed.
Unique Canadian Experience
Canada is the first country to legally implement the forfeiture mechanism. The 2022 revision of the Special Economic Measures Act gives Canadian authorities the power to seize property located in the country that is owned by a foreign state, any person or entity in that state, as well as a national of that foreign state who does not ordinarily reside in Canada. Such measures may be applied if "a grave breach of international peace and security has occurred that has resulted in or is likely to result in a serious international crisis." The final decision is made by a judge after receiving a corresponding petition from a relevant representative of the executive authorities. Following that, the law says that the authorities, at their own discretion, may decide to transfer the proceeds from the confiscated property in favor of a foreign state affected by a grave breach of international peace and security, towards the restoration of international peace and security, and to compensate victims of a grave breach of international peace and security, gross human rights violations or acts of corruption.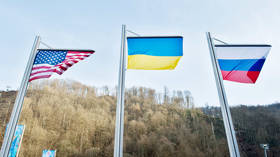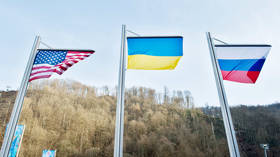 Read more
Sergey Poletaev: Russia, Ukraine, the EU and the US have something in common – their illusions were shattered in 2022
The Canadian assets of tycoon Roman Abramovich's company Granite Capital Holding Ltd. will be the first to fall prey to the new law. According to a statement by the Canadian authorities, it is valued at $26 million. Roman Abramovich is already on Canada's blocked persons list, which means that his assets are frozen and any transactions with him are prohibited. The Russian businessman's assets will now be seized and probably transferred towards the needs of Ukraine. The value is relatively small, but it may be used to set the mechanism in motion. The next steps may be a lot grander in scale.
Other countries are likely to follow Canada's example. The U.S. talked about implementing a similar law back in April 2022, but nothing has been done at the legislative level so far. In the EU, the procedure hasn't been legalized either, although Article 15 of Regulation 269/2014 obliges Member States to develop rules on the seizure of assets obtained as a result of sanction regime violations. The concept of "violations" is subject to broad interpretation. For example, Article 9 of the Regulation obliges blocked Russian individuals to provide an account of their assets to EU authorities within 6 weeks. A violation of this requirement may be seen as a circumvention of the sanction regulations.
What conclusions can we draw?
Presently, we may note several consequences of the Canadian authorities' initiative.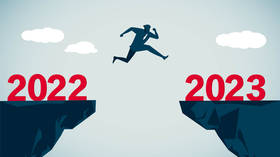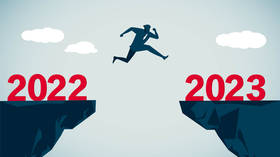 Read more
Ivan Timofeev: In 2022, the world as we knew it ended. Decades of conflict lie ahead
First, it's evident that forfeiture risks do exist, and they aren't lying dormant. The current situation is a red flag for Russian individuals and companies that haven't yet been sanctioned but own assets in Western countries. They need to understand that their property may be seized, not just frozen. This risk will surely be considered by foreign investors and property owners in those countries that risk becoming targets of Western sanctions in the future. This includes nationals of China, Saudi Arabia, Turkey, and other states. Although it's unlikely to cause a mass exodus of the citizens of these countries and their assets from Canada and other Western states, the warning signal will be heard.
Secondly, Russia is likely to take retaliatory measures. Western companies are speedily withdrawing their assets from Russia. Canadian business wasn't widely represented in Russia even before last year. However, if the forfeiture practice becomes widespread in the West, Russia could also seize the remaining Western businesses on its territory. So far, Moscow has been cautious about freezing foreign property. While the US, EU, and other Western countries have actively blocked Russian individuals and their assets, Moscow has mainly responded with visa sanctions. However, if the seizure of Russian assets continues, it could stretch the Kremlin's patience and cause it to retaliate.
Finally, the forfeiture practice alters the very concept of Western sanctions. The latter implies that a sanctioned individual's "change of behavior" will result in the lifting of sanctions and the recovery of assets. The practice of freezing assets corresponded to this concept. However, the idea of forfeiture completely negates it. As of today, sanctions are becoming a purely destructive mechanism. (RT)
Azərbaycan24 sosial şəbəkələrdə