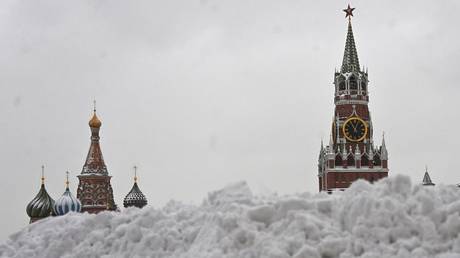 To better understand Moscow's motives, we need to turn away from lazy xenophobia and promote genuine debate By Jonny Tickle, a British journalist living in Moscow. Outside of his work for RT, he travels around the country and produces video content for foreigners interested in Russia. Follow him on twitter @jonnytickleFILE PHOTO. © Sputnik / Evgeny Odinokov
When it comes to hatred of Russia, its strongest proponents often defend themselves by claiming they hate the government, not the people. Disagreements with policy are, of course, understandable, but the truth is that many are simply xenophobic.
Debates over a political decision or the competence of a particular figure in Russian politics are a genuine and desirable form of discourse. Criticisms of Russia's actions in Ukraine, President Vladimir Putin's broader policies, pension reform or the country's poor Covid-19 vaccine rollout are totally valid.
The demonization of the Russian people, on the other hand, is not. However, in recent times, many of the country's most vocal detractors have shown their true colors. They don't hate the government. They hate Russians.
Front and center, of course, is the well-known Russophobe Toomas Hendrik Ilves, a former Estonian president-turned-Twitter troll.
The American-raised Ilves, who once ran a desk for US state-run RFE/RL, previously mocked the suicides of overstressed Covid-19 doctors and once proposed banning all Russians from entering the EU. He has now turned to dubbing the natives of the world's largest country "apes."
Azərbaycan24 sosial şəbəkələrdə