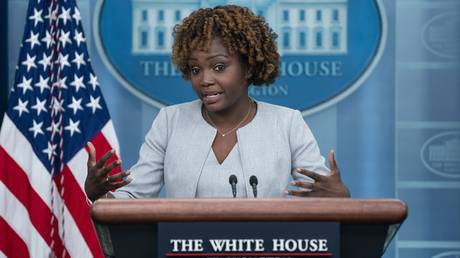 Kiev has demanded clear guarantees regarding its future in the US-led military bloc © AP / Evan Vucci
Ukraine must implement "reforms" before it can even consider joining the NATO bloc, the White House has said, suggesting that even when the conflict with Moscow is resolved, membership for Kiev could still be far off as it struggles to meet the organization's standards.
Asked whether Ukraine would be offered a "clear pathway to NATO membership" at an upcoming summit in Lithuania next week, White House press secretary Karine Jean-Pierre told reporters that Kiev still had many hurdles to clear before it could seriously think about becoming a member.
"The president has said this over and over again: Ukraine would have to make reforms to meet the same standards as any NATO country before they join," she said at a Wednesday briefing. And while Washington remains committed to NATO's open door policy, she noted that "any decision" on NATO expansion must be supported by all members of the bloc.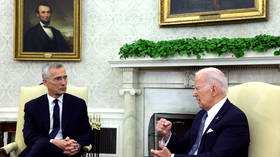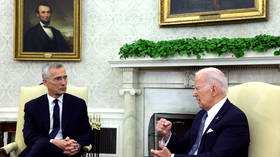 While Jean-Pierre did not specify the reforms Kiev would need to make, Biden previously stated that the military bloc would not "create special conditions for Ukraine to join," arguing it would be required to meet the same criteria as any other nation seeking membership.
"I think they have done everything to demonstrate the ability [of] military coordination, but there is a whole question, is their system safe, and is it not corrupt?" the president said last month. He went on to ask whether it meets "all the standards that any other country in NATO meets?"
Despite those prior comments, during a meeting with NATO Secretary General Jens Stoltenberg last month, the two leaders reportedly discussed a scheme to simplify the accession process for Ukraine. Under Stoltenberg's plan, the country would not be made to complete a "membership action plan" typically required of applicants. While other Eastern European states went through the procedure before being admitted, NATO's most recent member, Finland, was spared the process after applying to join last year.
Multiple US media reports have stated that Biden appeared "open" to the idea, though some outlets, like the New York Times, suggested Washington would seek an alternative to full NATO membership for Kiev, instead proposing an 'Israel model' based on the US relationship with the Jewish state.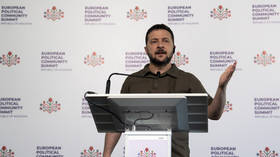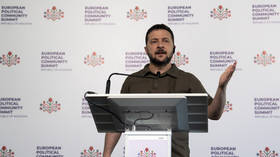 Ukrainian President Vladimir Zelensky has opposed any "substitute for NATO" and reportedly even told Western partners at some point that he would not attend the upcoming NATO summit unless the bloc offered "concrete" guarantees or a roadmap to full membership.
NATO's official position on Ukrainian membership remains unchanged since 2008, when it declared that Ukraine "will become a member" at an unspecified point in the future. While Kiev formally applied to join last September, little progress has been made since. Some US and allied officials have suggested the issue should be resolved only after the conflict with Russia is over, as Ukraine joining NATO would place the bloc at war with Russia.
Moscow has repeatedly said that it views NATO's expansions to the east as a threat to its security, and has listed Ukraine's neutrality as one of the conditions for any lasting peace between the two countries. (RT)
Azərbaycan24 sosial şəbəkələrdə