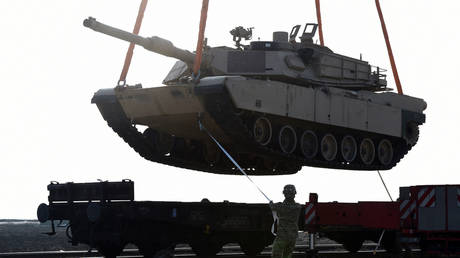 American taxpayers are footing the bill for the conflict while domestic issues are being neglected, a group of Republicans in Congress has claimed In this file photo taken on February 14, 2017, a US soldier helps to maneuver an Abrams tank from a railway car. © DANIEL MIHAILESCU / AFP
Several Republican lawmakers have raised red flags about the decision by the administration of US President Joe Biden to send M1 Abrams tanks to Ukraine. They claim that the move comes at a time when the US is struggling with domestic problems, while the delivery itself is bound to face numerous challenges.
In a letter released on Friday, representatives Troy Nehls, Paul Gosar, Eli Crane, and Lauren Boebert demanded answers from Biden and Secretary of Defense Lloyd Austin about the unprecedented step of sending Ukraine 31 M1 Abrams tanks to help it in its fight against Russia.
The lawmakers said they were not elected by the American people "to continually spend their hard-earned money into a conflict halfway around the world" without the ability to properly track the use of military assistance to Ukraine.
They further argued that it is "shameful that the American taxpayer is continuing to subsidize the ongoing Ukraine conflict" while the White House is "turning a blind eye" to the issue of domestic security, particularly the record-high number of illegal crossings at the southern border.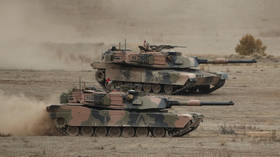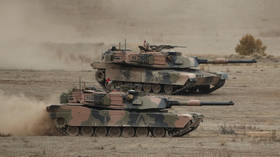 Read more
Zelensky issues warning over Abrams deliveries
The delivery of heavy armor is certain to face logistical challenges, they said, noting that Abrams tanks could be delivered only in several months, while Ukrainian service members will have to undergo lengthy training to learn how to operate the machinery.
The letter also noted that Ukraine has a history of being a hotbed for illegal arms trafficking. "What actions will you take to ensure that our military equipment is not falling into the hands of criminal networks, terrorists, or being sold for profit?" the lawmakers asked Biden and Austin.
They also wondered how the Pentagon intended to track the weapons and how the administration would account for the destruction of hardware provided under US military assistance and reimburse American taxpayers.
In November, congressional Republicans called for an audit of US government funds appropriated for aid to Ukraine. A month later, however, the initiative was narrowly defeated in the House of Representatives, with Democrats arguing that it would send the wrong signal to Kiev.
Russia has repeatedly warned the West against supplying Ukraine with weapons. On Wednesday, commenting on the decision to ship Abrams, Kremlin Press Secretary Dmitry Peskov commented that this armor "would burn" similar to all the other military vehicles provided to Kiev by its Western backers. (RT)
Azərbaycan24 sosial şəbəkələrdə