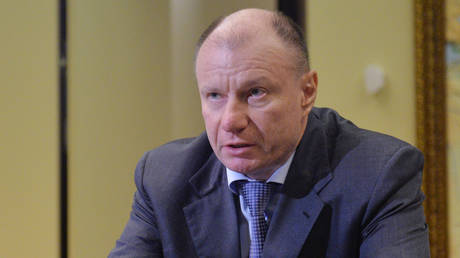 Vladimir Potanin has argued that nations seizing assets only undermine their own investment climates Vladimir Potanin. © Sputnik/Alexei Druzhinin
Western countries are sawing off the branch they are sitting on by confiscating Russian assets, billionaire businessman Vladimir Potanin believes.
Following the launch of Russia's military operation in Ukraine in February last year, multiple countries have frozen assets belonging both to the Russian state, and private companies and individuals to the tune of more than $300 billion.
In an interview with Russian media outlet RBK published on Monday, Potanin, the largest shareholder of mining giant Nornickel, said: "The confiscation [of assets] is a covert or overt form of theft," and destroys "the investment climate of the jurisdiction where this is happening."
Potanin noted that the countries comprising the 'collective West' had based their societies upon respect for private property.
The recent freezing of Russian assets "will backfire on them," he said, adding that Russia should refrain from mirroring these measures.
He went on to suggest that by exercising respect for property rights, Moscow will be in a stronger moral position when it fights for its frozen assets in the West, and will send the right signals to entrepreneurs at home.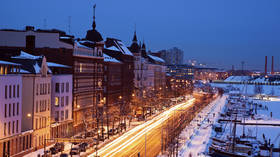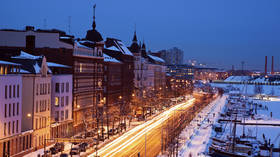 Potanin also warned against nationalizing property left behind in Russia by Western businesses – instead, the authorities need to "give the investment community the opportunity to solve this problem on its own." He noted that the exodus of Western companies from Russia has allowed local investors to buy up assets at relatively low prices.
Potanin described the Western sanctions as "absolutely destructive and even, apparently, absolutely illegal," and in his view, what we are seeing right now is the destruction of basic global rules.
The billionaire acknowledged that Western sanctions have put his plans for overseas business expansion on hold and have adversely affected his ability to travel the world, though he has now switched to exploring Russia instead, he added. Potanin nevertheless expressed confidence that the West "will come to their senses" sooner or later.
(RT)
Azərbaycan24 sosial şəbəkələrdə