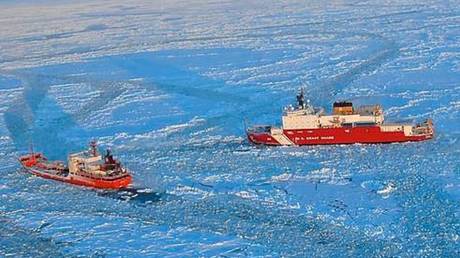 Policymakers have reportedly expressed fears that Russia and China will exploit turmoil to increase their influence in the region © Sara Francis/U.S. Coast Guard via Getty Images
Western governments have reportedly raised fears that Russia and China will take advantage of geopolitical tumult by increasing their influence over the resource-rich Arctic region.
Senior policymakers in the West are fretting that the Arctic is no longer insulated from the geopolitical tensions that are more common in other parts of the world, the Financial Times reported earlier this week. Now that the seven Western members of the Arctic Council have stopped cooperating with Russia because of the Ukraine crisis, "it can't be business as usual," Norwegian Prime Minister Jonas Gahr Store said.
Finnish Foreign Minister Pekka Haavisto lamented that the result could be "an Arctic with no rules, or an Arctic area with no common goal for climate change. It would be free for everyone to use for shipping routes, for raw materials."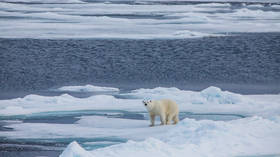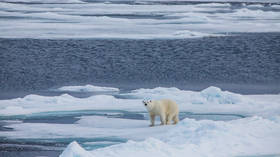 Another senior diplomat told the FT that given Moscow's presence in the region – the country's borders stretch across more than 50% of the Arctic Ocean coastline – "the agenda we want to promote in the Arctic doesn't make much sense without Russia . . . . On the other hand, we can't cooperate with Russia right now. This is what we're struggling with."
One fear in the West is that Russia and China will step into the cooperation vacuum by making their own version of the Arctic Council. The Russian Foreign Ministry warned last month that Moscow could terminate its membership in the Arctic Council if it's excluded from the group's activities. Such an exclusion would violate Russia's rights, Nikolay Korchunov, Moscow's senior representative on the council, told TASS in an interview. "It would hardly be possible for our country to continue participating in the activities of this organization."
Norway took over as chair of the council last month, when Russia's turn at the helm ended. Korchunov said that given the council's "weakening role," Russia was "already conducting an active dialogue on the Arctic agenda" with other countries.
China is clearly among those countries. Moscow and Beijing agreed to closer cooperation in the Arctic during Chinese President Xi Jinping's talks with Russian President Vladimir Putin in March. Those ties will include creating a joint working body to tap the transit potential of Russia's Northern Sea Route development in the Arctic.
Beijing has become increasingly active in the polar region and gained observer status on the Arctic Council, as a non-member, in 2013. China unveiled plans in 2018 to create a 'Polar Silk Road' by developing Arctic shipping routes. In 2019, Denmark blocked efforts by a Chinese state-owned company – reportedly at the urging of US officials – to build two airports in Greenland.
Danish Prime Minister Mette Frederiksen said she doesn't see the Arctic Council going back to its normal way of doing things, given the Russia-Ukraine conflict and China's expanding role in the region. "Let us not be naïve," she said. "We can't be naïve about Ukraine, and we can't be naïve about the Arctic region." (RT)
Azərbaycan24 sosial şəbəkələrdə