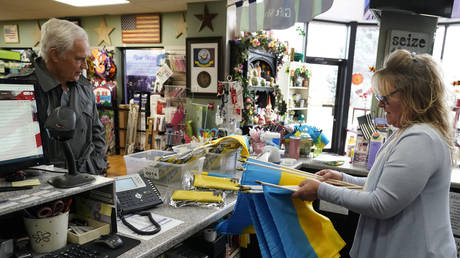 The Polish prime minister warned Western leaders against losing interest in backing Kiev FILE PHOTO © George Frey / Getty Images
Polish Prime Minister Mateusz Morawiecki said on Wednesday that Ukraine's backers seem to be growing "a little tired" and showing less "emotional" involvement in the ongoing conflict, despite a steady flow of Western weaponry and other aid to Kiev and unprecedented economic pressure on Moscow.
"A few months ago, the discussions were on a different emotional level – and the interest was different," Morawiecki said in an interview with the state broadcaster TVP, on the sidelines of the World Economic Forum in Davos.
"The West, the free world, is a little tired and would like to live a normal life," Morawiecki claimed. "Today, I see this very clearly and I want to warn world leaders, because Russia is patient and looks to tighten its grip on Ukraine in the long term."
"Everyone would like to live a normal life, but if Ukraine falls, will it be a normal life?" he argued, adding that "fortunately" he sees a "broad consensus" on the issue of Ukraine among the Western leaders in Davos.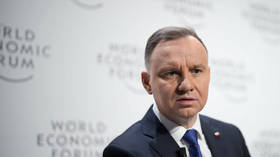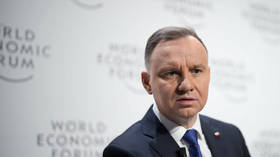 After Russia launched its military operation in Ukraine last February, the US and its allies imposed unprecedented sanctions on Moscow, freezing half its gold and foreign currency reserves and targeting Russian energy exports. The restrictions, however, caused energy prices and living costs to surge, prompting multiple protests across Europe over the past year.
Ukrainian officials pledged to fight until their forces seized control of all the territory the country considers its own, while the leaders in Washington and the EU have vowed to help for as long as it takes. However, according to this week's opinion poll, roughly half of the people in nine EU nations favor a swift end to the armed conflict in Ukraine, even if it means Kiev would have to relinquish some territory.
Americans also don't consider the ongoing conflict as their top priority, according to a Morning Consult poll made public in December. Democrats cared more about things like climate change and preventing another global pandemic, while Republicans wished the government would focus on immigration, terrorism and drug trafficking. Support for Ukraine only ranked sixth among Democrats and tenth among Republicans.
Ukrainian President Vladimir Zelensky said in July that helping his country should be more important for Americans than domestic concerns, claiming that inflation and coronavirus are "nothing" compared to Ukraine's struggle, and urging Americans to make sacrifices and support aid for Kiev "until we win."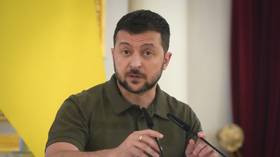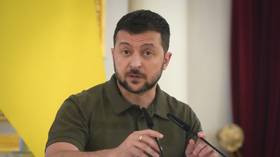 Since the beginning of the conflict, Poland has become a key hub for the transfer of military aid to Ukraine. Addressing the WEF on Wednesday, Polish President Andrzej Duda pleaded for more deliveries of heavy weapons and ammunition to Ukraine, saying the country may not continue to exist otherwise.
Moscow has repeatedly warned the West that sending weapons to Kiev only prolongs the fighting and increases the risk of a direct confrontation between Russia and NATO. The US and its allies insist they are not a party to the conflict, but their political leaders have repeatedly said in public that "Russia must lose" and committed to working towards that goal. (RT)
Azərbaycan24 sosial şəbəkələrdə