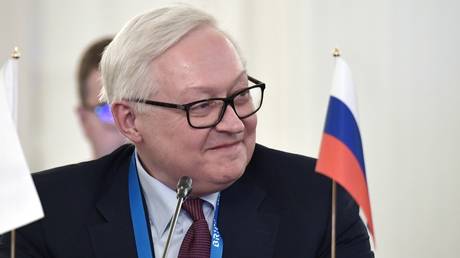 The US and its allies have been pursuing a path full of mistakes in recent years, Russia's Deputy FM says FILE PHOTO: Russia's Deputy Foreign Minister Sergey Ryabkov © Sputnik / Alexei Danichev
The geopolitical decisions of the US and its allies are being dictated by "impotent rage" over the West's dwindling influence on the global stage, Russia's Deputy Foreign Minister Sergey Ryabkov has stated.
Following his meeting with members of the Alexander Gorchakov Public Diplomacy Fund in Moscow on Friday, Ryabkov was asked to comment on this week's hearing at the US House Committee on Foreign Affairs, during which some participants suggested that the strengthening of Russia's ties with Africa was a result of mistakes committed by Washington.
In response, the deputy foreign minister broadly criticized the policies pursued by the US and its allies on the international arena, suggesting that the Western countries have been "making one mistake after another."
"Their path over the past few years is a path of mistakes and suffering – suffering from their own deficiency in international affairs – from their inability to combine their ambitions, their high expectations that everybody around should obey them, with what they see in reality," he argued.
Ryabkov went on to describe the West's behavior on the international stage as being driven by "impotent rage."
The diplomat said he senses "deep geopolitical volatility and offendedness" in the decisions made by the US and its allies.
Western leaders are suffering from "megalomania and inferiority complex" at the same time, which is a "dangerous mix," Ryabkov stressed. (RT)
Azərbaycan24 sosial şəbəkələrdə