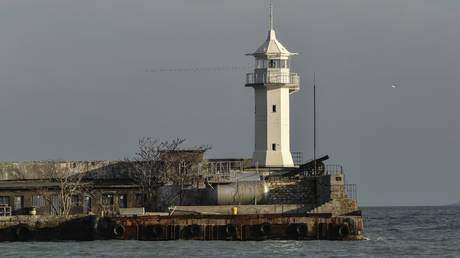 Ukraine needs to convince foreign backers to support an attack on the peninsula, Andrey Zagorodnyuk says A lighthouse, in the Black Sea resort of Yalta in Russia's Crimea. © Sputnik / Konstantin Mihalchevskiy
Most in the US and EU do not believe Ukraine is capable of fulfilling its pledge to retake control of Crimea from Russia, former a Ukrainian defense minister has acknowledged.
"The vast majority of Western politicians, analysts and journalists don't see the liberation of Crimea as a realistic prospect. This is a fact," Andrey Zagorodnyuk said in an interview with Radio Free Europe/Radio Liberty (RFE/RL) on Thursday.
However the former minister, who was part of President Vladimir Zelensky's government between August 2019 and March 2020, stressed that Western doubts do not mean Kiev should give up on the idea of attacking the peninsula.
"We need to persuade them [the West], convince them, put them before a fact, look for different reasoning" to receive the required weapons and other forms of assistance, he insisted.
According to Zagorodnyuk, there are a number of reasons why foreign backers have doubts over Ukraine's ability to achieve military success in Crimea, which became part of Russia in 2014 following a referendum organized in response to a violent coup in Kiev.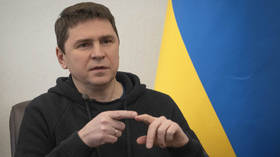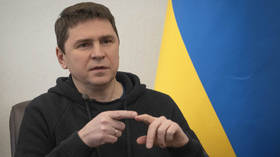 "First of all, it will be very difficult to do this because significant Russian forces will be gathered there to prevent its return by military means under Ukrainian rule. The second issue is the integration of Crimea [into Ukraine]. It's a rather problematic story," he explained.
The minister also said that – when thinking about a Ukrainian operation against Crimea – Kiev's Western backers are "considering its aftermath in terms of the escalation of the situation" in the conflict overall.
During his address on Saturday, dedicated to Orthodox Easter, Zelensky again promised that Ukraine will return Crimea and all other territories it has lost to Russia. This includes the People's Republics of Donetsk and Lugansk, and the Zaporozhye and Kherson Regions, which were incorporated into the Russian state last October, following referendums, in which the local populations voted overwhelmingly in favor of the move.
"Our flag will fly on the shores of the Sea of Azov and the Seversky Donets River, over the slag heaps, and [Crimea's] Ai-Petri mountain. The sun will shine in the south, the sun will shine in the east, the sun will shine in Crimea," the Ukrainian leader pledged.
Last month, former Russian President Dmitry Medvedev, who serves as deputy head of the country's Security Council, said threats against Crimea by Ukrainian officials were just "propaganda" and should not be treated seriously.
However, Medvedev warned that if the peninsula is actually attacked, it could become "the basis for the use of all means of protection, including those provided for by the fundamentals of the doctrine of nuclear deterrence." (RT)
Azərbaycan24 sosial şəbəkələrdə