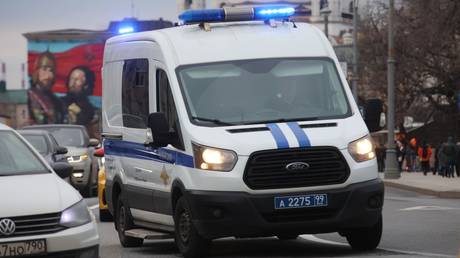 Russia is investigating an International Criminal Court prosecutor and several judges over ICC arrest warrant for President Vladimir Putin FILE PHOTO. © Sputnik / Vitaly Belousov
Images of prominent International Criminal Court (ICC) prosecutor Khan Karim Asad Ahmad and of ICC judge Rosario Salvatore Aitala have appeared on 'Wanted' notice boards in Moscow, several news outlets reported on Thursday. Each is part of a group of ICC officials charged by the Russian Investigative Committee over their role in issuing an arrest warrant for President Vladimir Putin.
Several Russian Telegram channels posted photos of public notice boards located in north-western Moscow bearing key details about the two ICC officials.
The images of the men appear among the photos of other suspects wanted by Russian law enforcement. An accompanying text says both officials are "absconding the investigative agencies." Khan and Aitala are charged with "attacking a person or an entity enjoying international protection" and with "instituting criminal proceedings against a knowingly innocent person," as well as with "illegally opening a criminal case," the text added, citing the relevant articles of Russia's Criminal Code.
Citizens reading the public notices are encouraged to relay to police any information that may lead to the officials' detention. It is unclear if it was Russian law enforcement that posted the images of the ICC prosecutor and judge on the 'Wanted' notice boards in Moscow, although the posts resemble other official notices issued by police. Russian officials have not commented on the development.
Khan, a British ICC prosecutor, was also put on the Russian Interior Ministry's 'Wanted' list, several Russian media outlets reported last Friday, citing the ministry's database. The ICC member states responded to the development by saying they were "deeply concerned" at Moscow's move. The court itself said in a separate statement that it considers Russia's actions "unwarranted and unjustified coercive measures."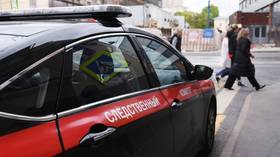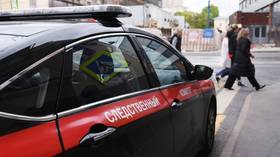 Read more
Moscow charges ICC prosecutor and judge over Putin arrest warrant
Last week, Russia's Investigative Committee charged Khan and Aitala as well as two other ICC judges –Tomoko Akane and Sergio Gerardo Ugalde Godinez– in absentia, over the issuance of an arrest warrant for President Vladimir Putin. Khan and Aitala are the only two charged by Moscow so far.
According to the Investigative Committee, in late February Ahmad issued a request for an arrest warrant for Russian President Vladimir Putin and for Maria Lvova-Belova, the presidential commissioner for children's rights, which was then approved by the three judges.
The Russian president and the commissioner were accused of being responsible for "unlawful deportation" of children from "occupied areas" of Ukraine to Russia. The tribunal itself is not recognized by Russia.
The Investigative Committee maintained that there were "no grounds for criminal liability" and added that, in any case, heads of state are immune to that kind of prosecution, under a UN convention. The Kremlin also dismissed the warrant against Putin as null and void. Presidential Spokesman Dmitry Peskov said in May that it would be "unthinkable" for any nation to try and enforce the ICC ruling against a nuclear power. (RT)
Azərbaycan24 sosial şəbəkələrdə