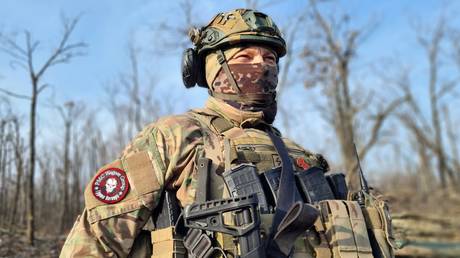 The Russian PMC is a 'vice police' to American gangsters, Yevgeny Prigozhin told RT A fighter of the Wagner group in Artyomovsk (Bakhmut) in the DPR. © Sputnik
The Wagner Group scares the US because it is willing to oppose American atrocities around the world, the private military company's founder Yevgeny Prigozhin claimed on Monday, answering a question from RT.
Washington said last week that it would designate the Russian PMC as an international criminal organization, accusing it of "widespread atrocities and human rights abuses."
"Unlike American paramilitary structures," Prigozhin said in a written response to RT, "Wagner PMC only goes after the enemies of peace, and does not commit crimes. Of course, if you're doing a reversal of concepts, you can make anyone look bad."
The US is the only country to use nuclear weapons in history, and "organized wars and revolutions" in "Korea, Vietnam, Afghanistan, Libya, Syria, Mozambique, Central Africa and so on," Prigozhin noted, adding that in some of those countries Wagner came in and "stopped the wars with an iron fist."
Calling the US "a powerful criminal syndicate subsisting on the money of the entire world," Prigozhin said Wagner was "more like the vice police" in relation.
Washington "trained bandits and terrorists all over the world so that there would be unrest everywhere," while the "fantasy island called the USA" lives in peace, he added. Used to people not fighting back or getting intimidated by name-calling, the Americans don't know what to do with Wagner, who "looks into the eyes of the personification of world evil without fear."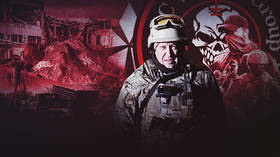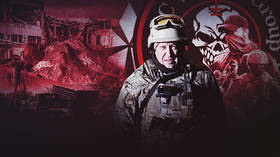 Read more
'The entire town is littered with bodies': How Ukraine suffered a humiliating defeat in Soledar after a relentless Russian assault
Prigozhin said the US objective is to break up Russia just as it did to the USSR, then take on China, in order to maintain its global hegemony.
The Wagner Group was originally established in 2014. Over the past year, its fighters have taken part in battles against the Ukrainian military in the Donbass. Earlier this month, the Russian Defense Ministry acknowledged Wagner's role in capturing the key town of Soledar.
US authorities have accused the PMC of unspecified "human rights violations" in Syria and the Central African Republic, where Wagner helped the government against jihadist insurgents. Last month, the State Department declared Wagner an "entity of particular concern" for religious freedom in Africa, in the same category as Al-Qaeda and Islamic State (IS, formerly ISIS).
Azərbaycan24 sosial şəbəkələrdə