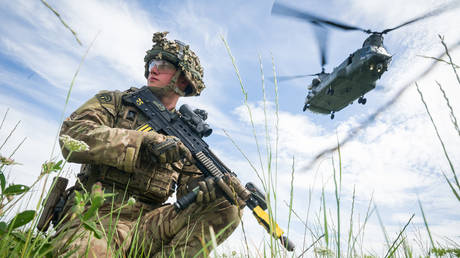 The report, citing defense sources, claims that a top US general privately shared the assessment with Britain's defence secretary FILE PHOTO. © Leon Neal/Getty Images
A senior US military official confidentially told British Defence Secretary Ben Wallace that the UK's armed forces are no longer on par with those of the leading world powers, Sky News claims. The broadcaster, citing anonymous defense sources, said that years of cost-cutting measures by successive governments have made the country's military a "hollow force."
The report, which came out on Monday, alleges that the unnamed American general had a frank conversation with Wallace and several other British officials last fall. The conclusion of the US general regarding the UK's fighting capabilities was unsettling for London: "You haven't got a tier one. It's barely tier two."
According to Sky News, the general classed the armed forces of the US, China, Russia, and France as tier-one powers, with Germany and Italy representing tier-two armies.
Several unnamed British defense sources confirmed to the broadcaster that the nation's military is currently in a sorry state.
One official was quoted as saying: "It's an entire service unable to protect the UK and our allies for a decade."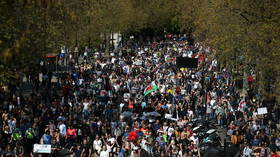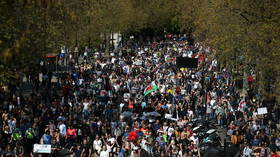 The UK military would reportedly run out of ammunition "in a few days" if a conflict broke out. Moreover, the armed forces would likely be unable to defend the skies against the level of missile and drone strikes currently seen in Ukraine, the broadcaster claimed.
The report said that 10 Downing Street has repeatedly cut the defense budget following the end of the Cold War, leaving the British army with hardware that is at least 30 years old and in dire need of replacement.
London's active role in supplying Ukraine with weapons over the past 11 months has further diluted its own fighting capabilities, the news outlet said.
Another major issue highlighted by anonymous defense sources is chronic staffing shortages. With only 76,000 personnel, the British armed forces are less than half the size they were in 1990, Sky News claims.
However, according to the government's plans, the military will shed 3,000 more troops down the road, while new weaponry is not expected to be procured for a few years, the report notes. (RT)
Azərbaycan24 sosial şəbəkələrdə