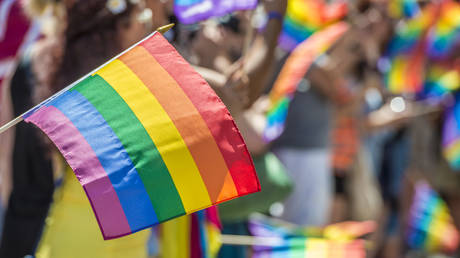 Washington has called for a meeting to focus on how sexual orientation and gender identity figure into the context of armed conflict FILE PHOTO. Rainbow Flag With Crowd In Background During Parade © Getty Images / Marc Bruxelle / EyeEm
The US has called for an informal meeting of the United Nations Security Council (UNSC) to discuss the integration of the human rights of LGBTQ and intersex individuals (also known as 'LGBTI') into the organization's efforts to maintain "international peace and security."
According to a concept note released by the United States Mission to the UN, the US, along with co-sponsors from Albania, Brazil, Cyprus, the Czech Republic, France, Greece, Japan, Malta, Switzerland, and the UK, intend to hold the meeting next week on Monday, March 20. The talks will also be joined by the LGBTI Core Group to "consider how to better integrate consideration of the human rights of Lesbian, Gay, Bisexual, Transgender and Intersex persons into the UNSC's work."
In the note, the US stated that the UNSC has improved its ability to tackle the root causes of conflict and mitigate the effects of war by recognizing how abuses against members of marginalized groups serve to destabilize fragile societies. The US brought up the issue of protecting LGBTQ rights before the council in 2015 amid Islamic State's (IS, formerly ISIS) crimes in Iraq and Syria.
However, "despite this increased awareness," the repression of individuals based on their sexual orientation, gender identity or expression, and sex characteristics continues, the US said.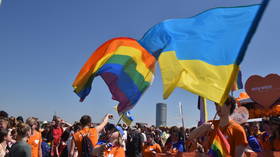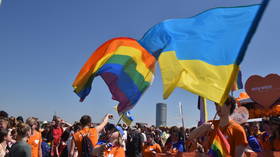 Read more
Ukraine considers LGBTQ breakthrough
Washington is calling on Security Council members to propose ways that the international body can "ensure better protection of LGBTI rights in situations of conflict" and "incorporate LGBTI perspectives in peacekeeping/peacebuilding."
The US says it hopes the meeting will result in "really specific steps" that the UNSC can take, such as considering "the special requirements of refugees who are transgender or gender non-conforming" and how the council should approach accountability for war crimes targeting LGBTQ people.
Washington says it will commit to ask questions of UN officials regarding rights violations and raise the issues of abuse and other concerns of the LGBTQ community at UNSC meetings. "And, when appropriate, we'll propose language in Security Council resolutions where there are egregious violations," a senior administration official said in a background briefing on Thursday. (RT)
Azərbaycan24 sosial şəbəkələrdə