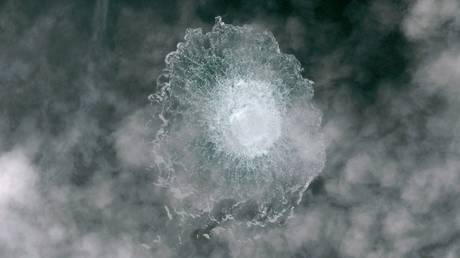 The pipelines were sabotaged because Washington saw Russian-German cooperation as a threat, Sergey Lavrov has claimed The release of gas emanating from a leak on the Nord Stream 2 gas pipeline in the Baltic Sea. © AFP / AIRBUS DS 2022
US officials are basically admitting that they were behind the sabotage of the Nord Stream pipelines, which was perpetrated to prevent rapprochement between Moscow and Berlin, Russian Foreign Minister Sergey Lavrov has said.
"The US decided that we [Russia] have been cooperating too well with Germany over the past 20 or 30 years; or rather, the Germans cooperated with us too well," he said in an interview published on the Foreign Ministry's website on Sunday.
The "powerful alliance" based on Russian energy resources and German technology "began to threaten the monopoly position of many American corporations," Lavrov explained.
So, Washington decided to destroy this alliance between Moscow and Berlin, and did it "literally" by attacking the pipelines, which were built to deliver Russian gas to Europe through Germany, he added.
"American officials are basically admitting that the explosions that occurred at Nord Stream 1 and 2 were their doing. They even speak about it with joy," the foreign minister stated.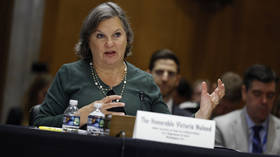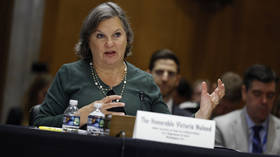 Lavrov was likely referring to a confession made by US Under Secretary of State for Political Affairs Victoria Nuland during a Senate hearing in late January. "I am, and I think the administration is, very gratified to know that Nord Stream 2 is now… a hunk of metal at the bottom of the sea," she said at that time.
"The vileness of Western politicians is well known," Lavrov continued, suggesting that "the plan, which is now being implemented through 'inciting' Ukraine against Russia and waging a war by the entire West against Russia by means of Ukraine, is to a large extent aimed at preventing a new rapprochement between Germany and Russia."
The comments by Russia's top diplomat come just days after iconic American investigative journalist Seymour Hersh released a bombshell report, blaming Washington for sabotaging the Nord Stream pipelines last year.
According to an informed source who talked to Hersh, explosives were planted at the pipelines in the Baltic Sea back in June 2022 by US Navy divers under the guise of a NATO exercise. They were detonated in late September, rendering the key European energy infrastructure inoperable.
US National Security Council spokeswoman Adrienne Watson denied the report by the Pulitzer Prize-winning journalist, calling it "utterly false and complete fiction." No one among high-ranking American officials has even commented on the accusations made by Hersh.
For months, the Russian authorities have been pointing to the fact that the only side to benefit from the destruction of Nord Stream was the US, which has seen supplies of its more expensive liquefied natural gas to Europe increase massively since the explosions. (RT)
Azərbaycan24 sosial şəbəkələrdə