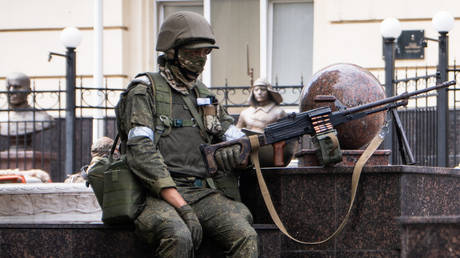 Washington kept silent because it "had little interest" in helping Russia out, the report says A member of Wagner group stands guard in Rostov-on-Don, on June 24, 2023. © Roman ROMOKHOV / AFP
US intelligence agencies strongly suspected that Evgeny Prigozhin was planning a major move against the Russian government, days before the Wagner chief ordered his troops to march on Moscow, The New York Times reported on Saturday, citing sources.
According to unnamed US officials interviewed by the paper, the administration of US President Joe Biden and military commanders were briefed on the Wagner preparations as early as Wednesday. As additional details came in, another briefing attended by a narrow group of congressional leaders was reportedly held on Thursday.
The situation escalated only on Friday night, when Prigozhin accused the Russian Defense Ministry of launching a deadly missile strike on a Wagner camp, and vowed retaliation. The ministry denied the allegation, accusing him of an "informational provocation."
In the following hours, Wagner troops captured military facilities in the southern Russian city of Rostov-on-Don, while Prigozhin announced that his forces were beginning a "march for justice" with a plan to reach Moscow.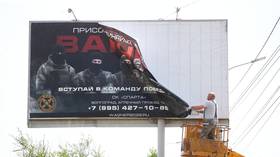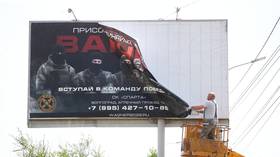 Read more
Kremlin reveals details of Wagner deal
On Saturday, the Wagner boss agreed to halt his advance and withdraw his forces in exchange for "security guarantees," as part of a deal brokered by Belarusian President Aleksandr Lukashenko.
According to NYT sources, prior to the uprising, Washington officials were in no hurry to alert Russian President Vladimir Putin of an impending threat, as they feared that Moscow could accuse them of orchestrating a coup. Moreover, the US "had little interest" in helping Putin amid the Ukraine conflict and Russia's stand-off with the West, the article says.
Still, US officials were reportedly alarmed by a possible conflict between Prigozhin and Moscow, as they worried that Russia's descent into chaos could create considerable nuclear risks.
The NYT report was echoed by CNN, which claimed on Saturday that US officials had believed Prigozhin was planning to challenge the Russian military "for quite some time," but did not know what his ultimate goal was.
According to CNN sources, Western officials had prior knowledge of Prigozhin's preparations, including his efforts to accumulate weapons and ammunition. However, the outlet's source noted that "it all happened very quickly," and it was difficult to say whether the Wagner chief was serious about delivering on his threats to the Russian military.
On Saturday, when the Wagner insurrection was still in full swing, the Russian Foreign Ministry warned the West that any its attempts to use the unrest "to achieve their Russophobic goals" would be futile. Meanwhile, former Russian President Dmitry Medvedev noted that a coup in a major nuclear power could result in catastrophic consequences, and Moscow would never allow this to happen. (RT)
Azərbaycan24 sosial şəbəkələrdə