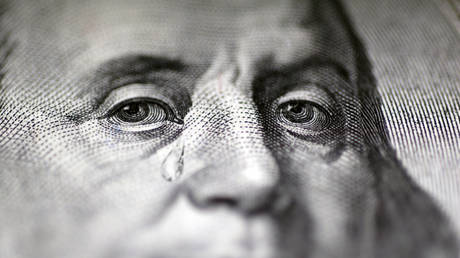 De-dollarization is not simply an aim pursued by Russia but has become a global reality, Maria Zakharova says © Getty Images / burakpekakcan
Ever more countries are turning to national currencies for trade rather than use the US dollar, which has become a "very problematic" means of payment, Russian Foreign Ministry spokeswoman Maria Zakharova stated in an interview with the Turkish news outlet Aydinlik published on Sunday.
According to Zakharova, the US initially proposed the dollar as an international currency "to make everyone's life better, easier, more comfortable."
"They were very insistent on this, saying that it would bring the world economy to a new level and simplify our transactions and relationships… And at the time, those who made such a policy in the US and abroad… probably wanted to take that first step towards globalization honestly."
Now, according to Zakharova, the dollar is used to pressure Washington's political opponents.
"What we faced last year is something completely different," she stated, referring to the numerous Western sanctions placed on Russia over the Ukraine conflict, including an effective ban on Russia using the dollar in international transactions.
"There is no simplifying or making our lives easier. The currency is being used as a tool of hegemony and a new kind of colonialism, used to punish, segregate, and make our lives a nightmare."
According to Zakharova, the process of de-dollarization, which Russia and a growing number of other countries have been pursuing in cross-border trade, is not a goal in and of itself but a simple fact of reality.
"They say de-dollarization is a kind of ultimate goal of different organizations or some countries. But it is not. This is not our target. This is just a reality… The dollar is a very problematic currency these days. This is not my political view, it is an objective economic fact."
Zakharova noted that most global economic problems originate in the US, including the 2008 global economic crisis. National currencies, on the other hand, are more stable, which is why an increasing number of countries are opting for them, she believes.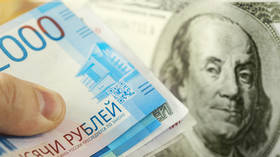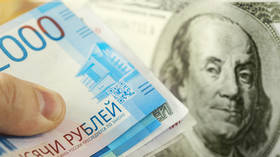 "They want to establish and create a kind of a guarantee, a financial guarantee system in order not to once again be a victim of an American crisis… It is up to the countries to decide [how to do it], but as I understand it, more and more countries want to do something to avoid becoming another victim of the American financial system," the official said.
Russia has been reducing the use of the dollar in foreign trade since 2014, but last year's sanctions forced the country to step up these efforts. For instance, the share of national and 'friendly' currencies in the country's trade with the Eurasian Economic Union grew to nearly 80% in 2022, and is expected to reach 90% by the end of this year. Last week, reports emerged that the BRICS group of emerging economies – which presently comprises Russia, Brazil, India, China, and South Africa, but is due to add six new members next year – is also considering switching all cross-border trade to national currencies.
For more stories on economy & finance visit RT's business section
Azərbaycan24 sosial şəbəkələrdə