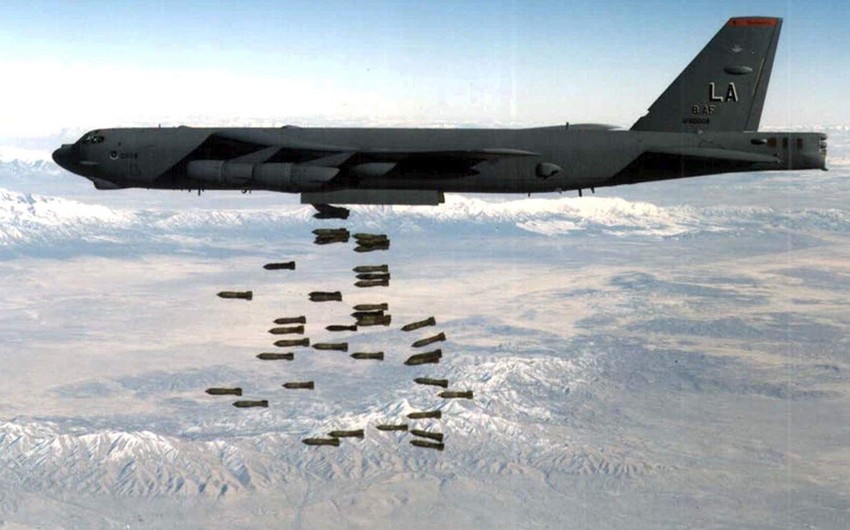 The US military carried out multiple air strikes in Syria on Thursday night against Iran-aligned groups who it blamed for a deadly drone attack that killed an American contractor, injured another and wounded five US troops earlier in the day, the Pentagon said, Report informs via Reuters.
Both the attack on US personnel and the retaliation were disclosed by the Pentagon at the same time late on Thursday.
The attack against US personnel took place at a coalition base near Hasakah in northeast Syria at approximately 1:38 p.m. (1038 GMT) on Thursday, it said.
The US intelligence community assessed that the one-way attack drone was Iranian in origin, the military said, a conclusion that could further aggravate already strained tensions between Washington and Tehran.
US Defense Secretary Lloyd Austin said the retaliatory strikes were carried out at the direction of President Joe Biden and targeted facilities used by groups affiliated with Iran's Islamic Revolutionary Guards Corps (IRGC).
"The air strikes were conducted in response to today's attack as well as a series of recent attacks against Coalition forces in Syria by groups affiliated with the IRGC," Austin said in a statement. "No group will strike our troops with impunity."
The drone attack caused wounds that, for three services members and a contractor, required medical evacuation to Iraq, where the US-led coalition battling the remnants of Islamic State has medical facilities, the military said.
The other two wounded American troops were treated at the base in northeast Syria, the Pentagon said.
The number of casualties – one killed and six wounded – is highly unusual, even though attempted drone attacks against US personnel in Syria are somewhat common.
Azərbaycan24 sosial şəbəkələrdə