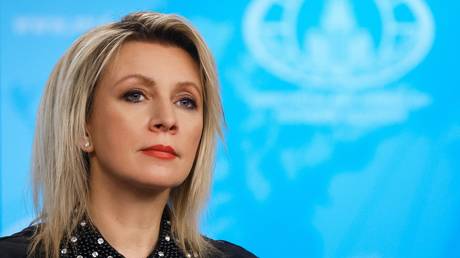 Washington is attempting to make Switzerland drop its arms re-export ban, foreign ministry spokesperson suggests Russian Foreign Ministry's spokeswoman Maria Zakharova © Sputnik / Russian Foreign Ministry
The US ambassador to Switzerland appears in a recent interview to be blackmailing the Swiss government when he asserted that Bern is in no position to maintain neutrality over the conflict in Ukraine, a senior Russian diplomat has said.
Russian Foreign Ministry spokeswoman Maria Zakharova was commenting on recent remarks made by US envoy Scott Miller, and connecting them with this week's drop of the share price of Credit Suisse, a leading Swiss financial institution.
"Considering that the second-largest Swiss bank plunged right after three American banks went bust, such a statement looks like direct blackmail," Zakharova said Thursday on social media.
The essence of Miller's message, she added, looked like "drop neutrality and start sending weapons to the Kiev regime, and you'll keep living full-bellied and lavishly; refuse – and bad days are in order."
In his interview with newspaper Neue Zurcher Zeitung on Thursday, Miller stated that Switzerland was "in the worst crisis since the Second World War" and was being "confronted with what neutrality means." While Washington respects Bern's policy not to sell arms to war zones, he added, it "cannot claim to be neutral and allow one or both sides to use its laws for their own benefit."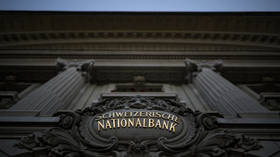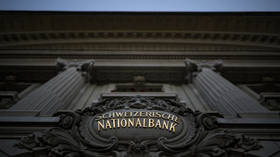 The country's stance, which President Alain Berset reaffirmed earlier this month, prevents Swiss-made weapons from being sent to Ukraine, including by other nations. Miller also declared, referring to Russia, that "the aggressor, who violates all principles of international law, benefits from the re-export ban."
Credit Suisse announced on Thursday that it will borrow over $53 billion from the Swiss central bank to stay afloat. The Zurich-based financial giant shed some 25% of its value in two days of trading, as its stock dove to all-time lows.
The US financial sector went into major turmoil after the Silicon Valley Bank imploded last Friday. Days earlier, Silvergate Capital Corporation announced liquidation of its crypto-friendly bank of the same name. On Monday, trouble befell Signature Bank and it became the third-largest US bank to go bankrupt after Washington Mutual in 2008 and Silicon Valley last week. (RT)
Azərbaycan24 sosial şəbəkələrdə