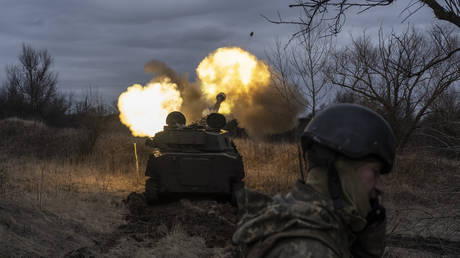 Washington will pull artillery shells and rockets from its own stockpiles to bolster Kiev's military A Ukrainian self-propelled artillery vehicle fires at the front line in the Donetsk People's Republic, Russia, March 2, 2023 © AP / Irina Rybakova
The US Department of Defense announced on Monday that it will send Ukraine another $350 million worth of military aid. The further supplies come as Ukraine reportedly gears up for a spring offensive, despite suffering heavy losses in Donbass.
The package is the 34th tranche of military aid doled out to Ukraine by the US since August 2021. It includes ammunition for Kiev's US-provided HIMARS rocket artillery systems, 155mm artillery rounds, high-speed anti-radiation missiles (HARMs), riverine patrol boats, and other anti-tank and mortar systems.
Amid reports of dwindling stockpiles at home, the Pentagon no longer discloses how much of each ammunition type its arms packages include. These figures have been omitted from every such statement since the beginning of January, but a comparison of the supplemental fact sheets released with each package suggests that the US has sent Ukraine at least 500,000 155mm shells since the beginning of March.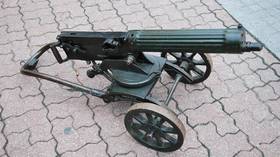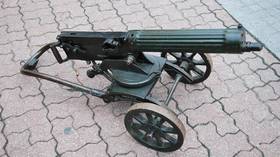 Read more
Ukrainian troops using 19th-сentury arms to defend key city – Telegraph
These NATO-standard shells are in desperate demand, with Ukrainian Defense Minister Aleksey Reznikov claiming earlier this month that his forces need 594,000 per month to fire their Western-provided guns at full capacity. Aside from those provided by the US, Reznikov has asked the EU to provide 250,000 shells per month.
At a meeting on Monday, however, 18 EU countries committed to providing just a million of these shells within a year, a figure that falls well short of Kiev's demands.
Media reports have warned for months that the effort to arm Ukraine has depleted military inventories in the US and Europe. With Kiev reportedly ignoring Western advice and refusing to surrender the encircled city of Artyomovsk (called Bakhmut in Ukraine), US and EU officials are now concerned that its forces may lack the ammunition for a springtime offensive against Russia, the New York Times reported last week.
The US has given Ukraine more than $32.5 billion in military aid since last February, out of more than $110 billion allocated by the administration of US President Joe Biden for military and economic assistance to Kiev. Russia has repeatedly warned that such military outlays will not change the outcome of the conflict but make Western nations de-facto participants in the hostilities. (RT)
Azərbaycan24 sosial şəbəkələrdə