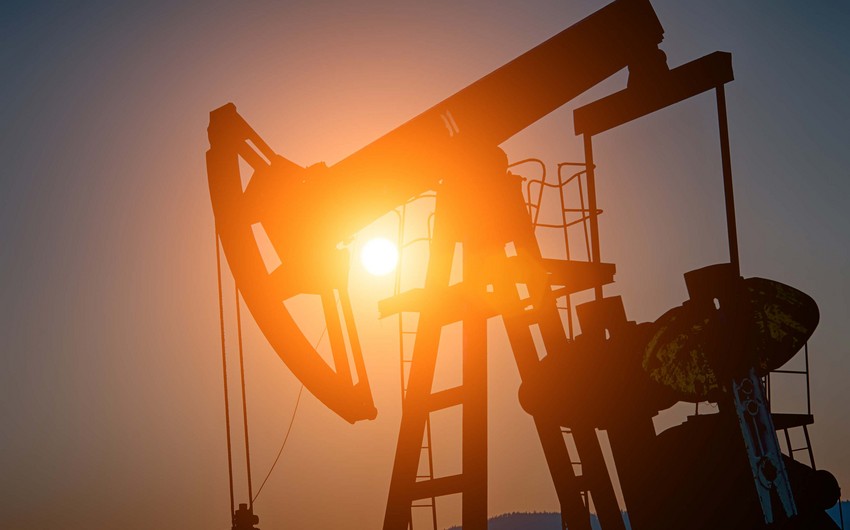 The unrest and unstable situation in Kazakhstan in the first half of January 2022 did not affect the supply of transit oil from this country through Azerbaijan, Report has learned from its own sources in the oil and gas sectors.
Transit oil was supplied mainly from the Northern Buzachi field, located in the Mangystau region of Kazakhstan.
"At the end of January 2022, we are waiting for a tanker carrying Buzachi oil, there are no changes in the plans. In general, events in Kazakhstan has not affected the delivery schedule," sources in the State Oil Company of Azerbaijan (SOCAR) said.
Oil is supplied by Buzachi Operating, owned by Chinese companies CNPC and Sinopec. The Northern Buzachi field was discovered in the Mangystau region of Kazakhstan, 250 km northeast of Aktau, in 1975. Its recoverable reserves are estimated at 50-80 million tons of oil, geological – 220 million tons.
Test batches of oil from this field through Baku along the Aktau-Baku route by tankers and further along the Baku-Tbilisi-Ceyhan (BTC) oil pipeline were carried out in 2017, and since 2020 the transit has become regular.
In 2020, 106,000 tons of Buzachi oil passed through the BTC and about 100,000 tons in 2021. The same volume is planned for 2022 as in the past.
Azerbaijan in 2008-16 ensured the transit of part of the oil from the Kazakh Tengiz field, but since 2017, oil from this large field has been pumped to the Caspian Pipeline Consortium oil pipeline through the Russian Federation to Novorossiysk.
From 2024-25, BTC expects to attract part of the oil from the giant Kashagan field, located in the Kazakh sector of the Caspian Sea, to transit. Now there are negotiations on this issue.
According to sources in SOCAR, "when evaluating Azerbaijani proposals, Kazakhstan considers them primarily through the prism of using its own transport infrastructure and presence in the sales markets, and these factors prevail over issues of comparative profitability between export alternatives".
Nevertheless, if Kazakhstan decides to transship through Azerbaijan, they are ready to offer favorable conditions for transit along several routes at once, SOCAR said.
First, this is the Baku-Tbilisi-Ceyhan with access to the Mediterranean Sea. It is also possible to send Kazakh oil through the territory of neighboring Georgia to ports on the Black Sea (Kulevi-Batumi). And, finally, through Baku-Novorossiysk through Russia with further delivery to international markets or to the STAR refinery. The refinery in Baku can also accept certain volumes.
"An important issue for Azerbaijan is the quality of large Kazakh pipe oil, which differs significantly in terms of sulfur from Azerbaijani and Turkmen grades included in the BTC mixture. This can seriously affect our sales if a certain quantitative threshold is exceeded. The export of oil from Kazakhstani fields with a quality suitable for us is associated either with the lack of logistics to the ports of Azerbaijan, or with its extreme high cost," the company said.