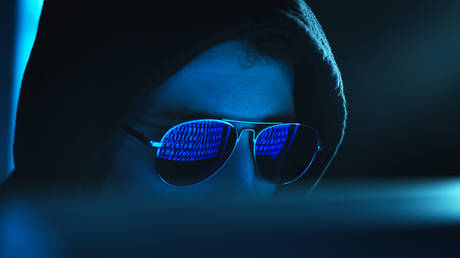 Kiev's cybersecurity boss confirmed the plans to Newsweek © Getty Images / Westend61
Ukraine is drafting a law to legalize its controversial hacker brigade, turning an international pro-Ukrainian "hacktivist" group into a "cyber-reserve" military unit, Newsweek confirmed with a state official in an article published on Tuesday.
Secretary of Ukraine's National Coordination Center for Cybersecurity Natalia Tkachuk told Newsweek that a law regulating the "creation and functioning of cyber forces" was being fast tracked at the Ukrainian Defense Ministry. She added that this new law would be the "basis for building the state's cyber defense capabilities, engaging cyber volunteers in these activities, and creating a cyber reserve."
Kiev currently has a volunteer hacker brigade called 'the IT Army of Ukraine', which it wants to take out of the legal gray area and incorporate into the armed forces in an official capacity.
The IT Army calls itself a "worldwide IT community" that represents President Vladimir Zelensky's team and is "the supreme power in Ukraine, capable [of blocking] over 800 targets simultaneously." They invite anyone with a phone to join and help launch distributed denial-of-service (DDoS) attacks on Russian online services, where they flood the sites with internet traffic and cause an outage.
The group has claimed responsibility for crashing various Russian sites, including bringing down media websites during Vladimir Putin's State of the Nation address last month. The IT Army has also been criticized for targeting civilian facilities, including hospitals, in their attacks, according to Newsweek. The report claims that a representative of the group has welcomed the decision to legalize their efforts, even if it meant dissolving the existing IT Army to transform into an official army unit.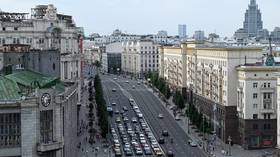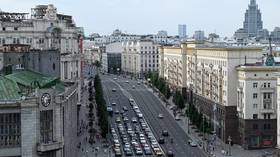 Read more
Air raid alert broadcast in Moscow by hackers – officials
This comes as Russia and Belarus signed a new digital safety agreement earlier this month to "increase the protection of the information infrastructure" and "combat destructive influences on the information resources" of the two states.
At the same time, many Western outlets are issuing warnings on alleged Russian cyber warfare. Most recently, CNN said on Wednesday that Russian hackers were targeting European military and transport organizations, citing a Microsoft report. Similarly, German Interior Minister Nancy Faeser told Funke media group last month that Moscow's hackers were a "massive danger" to Berlin. (RT)
Azərbaycan24 sosial şəbəkələrdə