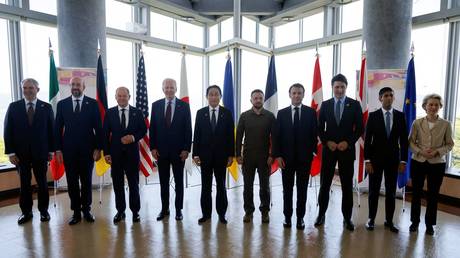 Only Washington and London have begun discussing the commitments with Kiev to date, the outlet reported Ukrainian President Volodymyr Zelensky (C) poses with G7 leaders for a 'family photo' during the G7 summit in Hiroshima on May 21, 2023 © AFP / Ludovic MARIN/POOL/AFP
Ukraine's Western backers are unlikely to finalize security guarantees for Kiev by the end of this year, the Wall Street Journal has reported. With only the US and UK having started talks, a lot of question marks still hang over the nature and scope of the future commitments, the media outlet claims.
In an article on Monday, the WSJ, citing anonymous European officials, reported that security guarantees are expected to take many months to thrash out, with some of the bilateral arrangements likely to be agreed only next year. For the time being, there is no consensus on how detailed the pledges should be, the newspaper claimed.
Among the thorny issues to be resolved is reportedly the question of correctly predicting Ukraine's future military needs and ensuring that Western defense industries can fulfill any such promises without undermining their own countries' defense capabilities.
To date, the US and the UK are the only two nations to have set the process in motion, with the State Department announcing that American and Ukrainian officials held their first meeting in early August. Several days later, London also confirmed the start of negotiations.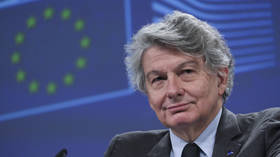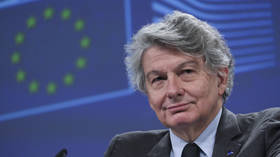 According to the WSJ, US officials are hoping to hold a second round of talks in the coming weeks, with French representatives expecting to sit down with the Ukrainians around the same time as well. Elsewhere in Europe, negotiations have yet to start, the article noted.
The Biden administration is reportedly anxious to prevent its successor in the Oval Office from backtracking on any security commitments. With Donald Trump comfortably in the lead among the Republican contenders, European allies are said to be concerned that, if elected in 2024, he may renege on any agreement, just like he did with the Paris climate accord and the Iran nuclear deal during his first term. The Republican firebrand has repeatedly argued that US military aid for Ukraine should be scaled back.
In an interview with 1+1 TV channel on Sunday, Ukrainian President Vladimir Zelensky said he expected to "have an Israeli model, the one which has weapons, technologies, training, funding."
Israel has been the biggest recipient of US foreign military aid since World War II, although annual allocations for Ukraine have surpassed those offered to West Jerusalem since hostilities between Kiev and Moscow erupted last year.
The G7 countries pledged to provide Ukraine with security guarantees after NATO failed to offer the country membership during its Vilnius summit in July. More than a dozen other countries, mostly European, have since agreed to join the initiative.
In mid-July, President Vladimir Putin said Moscow had nothing against security guarantees for Ukraine in principle, so long as Russia's national security is not compromised. (RT)
Azərbaycan24 sosial şəbəkələrdə