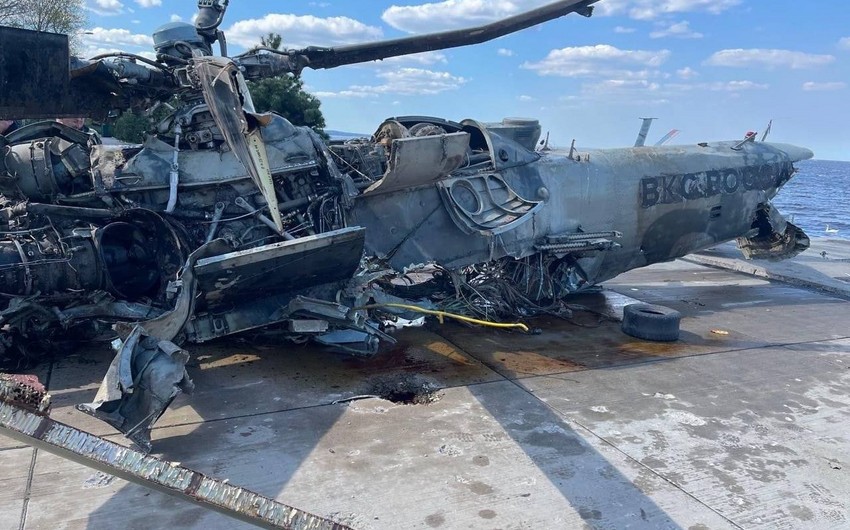 Over the past day, the Air Defense Forces of the Air Forces and Land Forces of Ukraine units have shot eleven air targets: two helicopters (KA-52 and Mi-28), seven UAVs of operative-tactical level and two rocket missiles, Report informs referring to the Facebook page of the General Staff of Ukraine's Armed Forces.
"Air Force of Ukraine aviation in certain directions continued to cause fire strikes from the air on Russian enemy, support the fighting of Ukrainian troops and patrol the airspace of Ukraine.
In the Donetsk and Luhansk directions, seventeen enemy attacks were reflected in the last day, three tanks, one artillery system, six units of combat armored vehicles and enemy vehicles were destroyed. The losses of the personnel of the Russian invaders are specified," reads the report.
"Russian enemy does not stop the offensive actions in the eastern operating area. The enemy focused on the Donetsk direction. In the Slobozhansk direction, it tries to restrain the onset of defense forces north of Kharkiv and prevent them from entering the state border of Ukraine. Russian enemy is preparing offensive actions by the units concentrated in the area of Izyum.
Russian aviation affected civil and military infrastructure in the eastern operating area and industrial sites in the depths of the territory of Ukraine."
"In the Siversky direction, Russian enemy intensified the control of the Ukrainian-Russian border in the Bryansk and Kursk regions and conducts demonstration actions, in order to maintain the units of defense forces in the direction and prevent their transfer to the eastern operating area.
In the Kharkiv direction, Russian enemy concentrates basic efforts on maintaining positions and preventing the promotion of our troops towards the state border of Ukraine with the Russian federation.