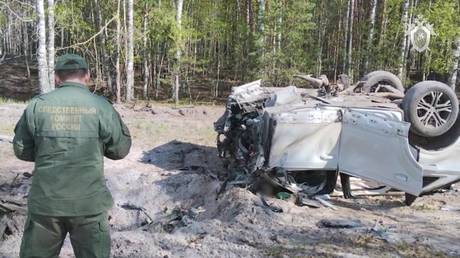 Russian intelligence "knows what to do" about Kiev's pledge to continue "killing Russians anywhere," Dmitry Peskov has said FILE PHOTO. The exploded car of writer and political activist Zakhar Prilepin in the region of Nizhny Novgorod, Russia. © Sputnik / Russia's Investigative Committee
Ukraine has de-facto turned into a "state-sponsor of terrorism," Kremlin spokesman Dmitry Peskov has said. The official made the remarks in an interview with journalist Pavel Zarubin that aired on Sunday.
The spokesman was asked for comments about a recent pledge by Ukraine's military intelligence chief Kirill Budanov, who vowed to "keep killing Russians anywhere" across the globe. Despite their explosive nature, the remarks did not face any criticism from Kiev's Western sponsors, Peskov noted.
"The statement is unprecedented in its essence. And of course, it will be strange not to hear any words of condemnation from European capitals and from Washington. Logic says it's impossible to do without condemnation," he said.
Budanov's admission was yet further proof that Kiev has been directly orchestrating terrorist attacks against Russians, Peskov added. The spokesman said that Russia's "special services know what to do after such statements," but did not elaborate on the potential countermeasures against such activities.
It's evident that the Kiev regime is behind the killings, not only sponsoring them, but organizes, incites and carries them out. De-facto, we're talking about a state-sponsor of terrorism.
The controversial remarks were made last week by the boss of the Ukrainian Defense Ministry's Main Directorate of Intelligence (GUR) in an interview with Yahoo News. Budanov boasted that "we've been killing Russians" and will "keep killing Russians anywhere on the face of this world until the complete victory of Ukraine."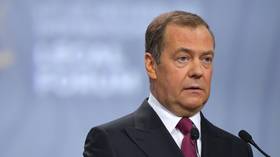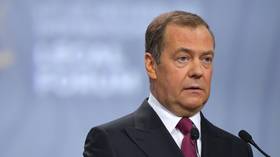 The statement came in response to a question whether the GUR had anything to do with last year's murder of Darya Dugina, a journalist and daughter of prominent Russian philosopher Aleksandr Dugin. Budanov dismissed accusations of engaging in terrorism, stating that what Russia calls "terrorism, we call liberation."
The terrorist activities that Moscow has attributed to Kiev have picked up in recent months. In April, for instance, Russian military blogger Vladlen Tatarsky was killed in St Petersburg with an improvised explosive device that had been concealed in a statuette handed to him during an event. The blast killed the blogger on the spot and injured over a dozen others. Russia's Security Service (FSB) has blamed the blast on "Ukrainian special services and their agents, including fugitive members of the Russian opposition."
Last week, Russian author and political activist Zakhar Prilepin was targeted in a car bombing near the city of Nizhny Novgorod. The blast left Prilepin critically injured, and killed his close associate, who was inside the vehicle at the moment of the attack. (RT)
Azərbaycan24 sosial şəbəkələrdə