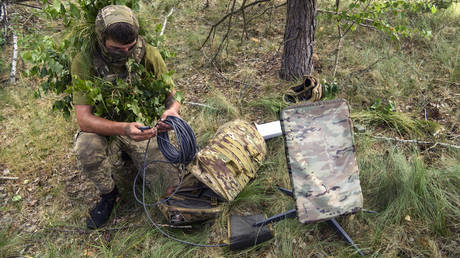 The US billionaire said earlier this month he refused to allow Kiev to use Starlink satellites to aid an attack on Crimea last year FILE PHOTO. A Ukrainian soldier of the 61st Separate Mechanized Brigade uses the Starlink system during military exercises in the Chernigov region, Ukraine, June 2023. © Maxym Marusenko/NurPhoto via Getty Images
Kiev wants to reduce its dependence on Space X's Starlink satellites, although it knows that it would be difficult as the network forms part of the backbone of Ukraine's defense, El Pais reported on Tuesday.
The Spanish newspaper has claimed that Kiev has been "looking for alternatives" to the communications services provided by Elon Musk's company since the early days of the Ukraine conflict.
According to the report, Ukrainian officials recognize that it would be impossible to simply stop using Starlink, and they hope the US, Kiev's main backer, will guarantee that "SpaceX [will] not leave them in the lurch."
Meanwhile, Capt. Victor Tregubov of the Ukrainian army told El Pais that while there are few alternatives to Starlink, they still exist. When asked to elaborate, Tregubov described the issue as a "state secret," adding that "there are projects underway in the United States and Ukraine." Nevertheless, he admitted that "without Starlink, everything would be much more difficult."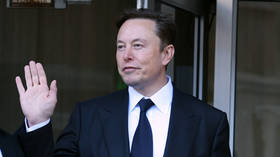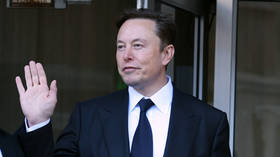 Read more
Musk agrees that Ukraine's counteroffensive has failed
In a July interview with the New York Times, Mikhail Fedorov, Ukraine's digital minister, described Starlink as "the blood of our entire communication infrastructure now," while acknowledging concerns about over-dependence on the Space X satellites. As of April, Ukraine had 42,000 active Starlink terminals.
Against this backdrop, Gwynne Shotwell, Space X's president and chief operating officer, confirmed this winter that the company had the means to cut the Starlink signal to prevent Ukraine from using it to control combat drones, noting that the network was "never, never meant to be weaponized."
The El Pais report comes after earlier this month Musk acknowledged that last year he had foiled a Ukrainian drone raid on Crimea by refusing to let its forces use Starlink to guide UAVs. The billionaire's admission sparked outrage in Kiev, with Mikhail Podoliak, an aide to President Vladimir Zelensky, accusing Musk of "enabling evil."
The Space X CEO responded to the accusation by explaining that he had no obligation to fight for Ukraine, adding that he did not want Space X to be "explicitly complicit in a major act of war and conflict escalation." (RT)
Azərbaycan24 sosial şəbəkələrdə