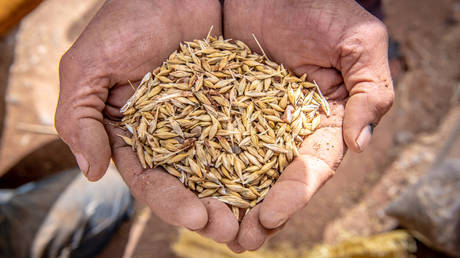 'Hidden' sanctions on Russian exports should be lifted, agriculture minister says © Getty Images / Edwin Remsberg
The deal that unblocked Ukrainian grain exports is not enough to help poor nations put food on the table, Russian Agriculture Minister Dmitry Patrushev said in an interview with RBK news, published on Monday.
"As part of this deal, about 4.6 million tons of agro-industrial products were exported from Ukrainian ports. The main product, a little less than half, was corn, about 1.2 million tons was wheat. Of course, this cannot cover the needs of starving countries, including the need for grain. In fact, it is merely a variation in the global market," the minister stated. Russian Deputy Prime Minister Viktoria Abramchenko recently said that, according to estimations, the global grain market is about 800 million tons.
Patrushev also noted that the main recipients of Ukrainian grain are European countries, which "are not countries that really need it."
The official explained that Russian agricultural products could make a difference, but there are still restrains, which need to be overcome.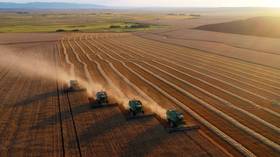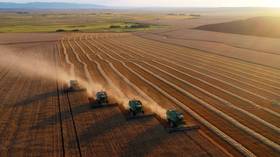 "There are still barriers that continue to hold back our exports. If we call things by their proper names – these are hidden sanctions on the transportation of [Russian] products… Primarily, it is the limited availability of ships. International logistics companies prefer not to work with our exporters," the minister explained. He also noted, however, that the problems are being worked out with exporters, and Russian companies which have their own fleet have fewer problems in that area.
According to Patrushev, since the beginning of the agricultural year which stared on July 1, Russia has already delivered about 8.3 million tons of grain to foreign markets, "and the growth rate of exports is increasing every day."
"This season we see an opportunity to supply no less, and maybe even more than 50 million tons of grain to the world market. In the second half of 2022 we will be able to export up to 30 million tons. This is exactly the volume that we promised within the framework of our agreements with the UN to solve the problem of world hunger," the minister said.
For more stories on economy & finance visit RT's business section
Azərbaycan24 sosial şəbəkələrdə