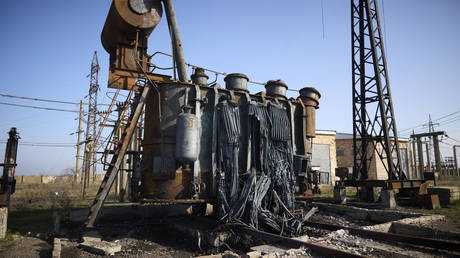 The country's power generation capacity has been reduced by 40% amid the conflict with Moscow, Ukrenergo reports FILE PHOTO. © Global Look Press / Presidential Office of Ukraine
Ukraine had resorted to importing energy from Romania and Slovakia over the weekend to cover the consumption needs amid a lack of its own power generation capacity, Ukrenergo, a state-owned national energy supplying company, said on Sunday.
The national power grid received "emergency assistance" from the energy system of Romania last Saturday, the company said, adding that it was "not a commercial import." The "situational quick response" was needed due to the "insufficient overall capacity of Ukrainian power plants," Ukrenergo revealed in a statement published on Facebook.
On Sunday, Ukraine had to import energy from Slovakia throughout the day, the company said, adding that the amount of this import was "insignificant." The energy operator then called on the people to consume energy "sparingly," particularly during the evening hours, citing the need to repair the national power generation system.
"All thermal power plants and hydroelectric power plants of the country suffered damage to various degrees" amid the ongoing conflict with Russia, the company stated, adding that the national power generation system has to go through "significant repairs" instead of just regular maintenance this summer.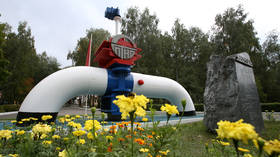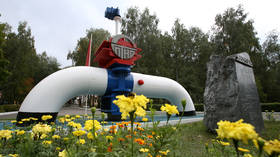 Read more
Ukraine to hike tariffs on Russian oil transit to EU
In a separate statement, the company said that the total power generation capacity in Ukraine has fallen by 23 Gigawatts by May 2023 in comparison to the same period of 2021. Ukrenergo cited both the damage inflicted to the Ukrainian power generation infrastructure and the fact that some former Ukrainian regions fell under Russian control as a reason for such developments.
Ukraine's total power generation capacity in 2021 amounted to 58.2 Gigawatts, according to the German data and the statistics gathering platform Statista. The figures presented by Ukrenergo over the weekend suggest that this capacity has been reduced by around 40% by May 2023.
The nation's power generation capacity took a major blow when Europe's biggest nuclear power station – the Zaporozhye Nuclear Power Plant – which generated about one fifth of all energy produced in Ukraine, was seized by the Russian forces in February 2022. The Zaporozhye region, where it is located, voted to join Russia at a referendum later the same year.
Moscow and Kiev have repeatedly accused each other of shelling the plant ever since it came under Russian control. Last week, Kiev cut the plant off from its external energy supply. Diesel emergency power standby generators were brought online to maintain the plant's operations. (RT)
Azərbaycan24 sosial şəbəkələrdə