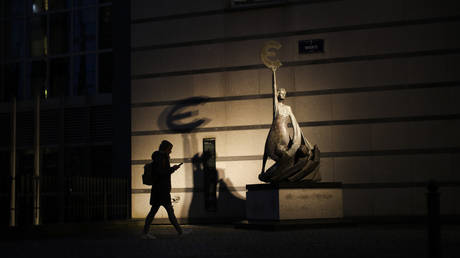 Kiev insisted that EU donations are not charity, but a "security investment" FILE PHOTO © AP / Francisco Seco
It is "cynical" of Hungarian Prime Minister Viktor Orban to criticize the EU funding of Ukraine when Budapest takes money from Brussels as well, the foreign ministry in Kiev said on Friday. Ministry spokesman Oleg Nikolenko also insisted that Ukraine was defending Hungary and the rest of the EU from Russia.
Earlier in the day, in an interview with a Hungarian radio station, Orban had described Ukraine as "a non-existent country in financial terms," entirely dependent on EU and US donations that won't go on forever.
"Another anti-Ukrainian statement," Nikolenko wrote on Facebook. "It is cynical of the Hungarian leadership to speak on other countries' financial issues while Hungary itself receives a lot of money from the EU to support its economic stability."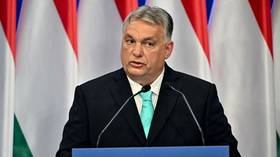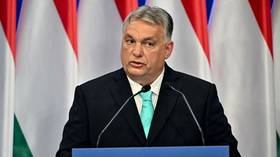 By giving money to Ukraine, Nikolenko insisted, the EU "invests first and foremost in its own security," as Ukrainians are defending Europe with their lives from "unprecedented Russian aggression." Instead, he argued, Orban should be grateful to Ukraine for "a peaceful sky over Budapest and other European cities."
Speaking to the national radio on Friday, Orban pointed out that the EU was currently paying the salaries of Ukrainian public officials, as well as pensions and healthcare expenses, because Kiev's economy had completely collapsed due to the conflict.
By the most recent estimates, the bloc has provided over €50 ($55.3) billion to Kiev since the conflict with Russia escalated in February 2022, including €12 billion worth of weapons and another €30 billion in financial aid. This does not include the $113 billion the US Congress had appropriated to prop up Ukraine, of which only about 20% has been cash assistance.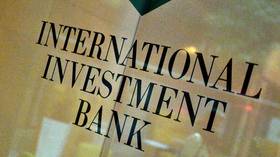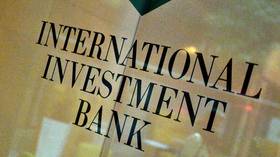 "Obviously, Ukraine can't finance itself," Orban said, adding that external support "can't continue indefinitely." The conflict will end the moment the US and the EU stop funding Kiev, he argued.
While Hungary does get billions of euros subsidies from Brussels, the EU is currently withholding a combined €34 billion, including in Covid-19 pandemic recovery funds, demanding that Budapest change the policies the EU disapproves of, most notably on the issues of immigration and LGBT rights. (RT)
Azərbaycan24 sosial şəbəkələrdə