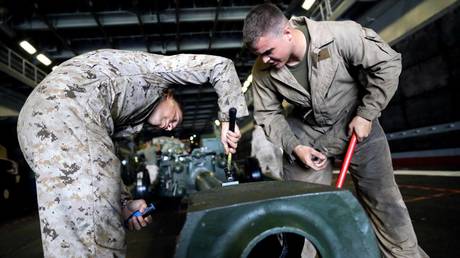 The Pentagon's inspector general has found that equipment stockpiled in Kuwait hadn't been properly maintained © US Marine Corps / Corporal Demetrius Morgan
Some of the weaponry that the US military provided to Ukraine to help battle Russian forces wasn't ready for combat – leading to delays in deployment – because it hadn't been properly maintained, the Pentagon's inspector general has found.
The weapons in question had been prepositioned in Kuwait, one of seven such stockpiles around the world, and required repairs before they could be sent to Ukraine, the US Department of Defense (DOD) inspector general said in a report issued last week. "We identified issues that resulted in unanticipated maintenance, repairs, and extended lead times to ensure the readiness of the military equipment selected to support the Ukrainian Armed Forces."
The US military used its so-called drawdown authority dozens of times last year to provide more than $18.3 billion worth of stockpiled weapons and ammunition to Kiev. The aid was drawn from stashes called army prepositioned stock, or APS, which are supposed to be kept ready for immediate use in case of emergencies.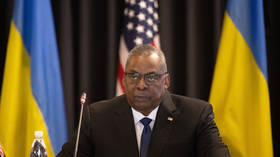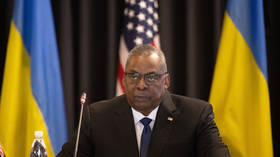 In the case of the Kuwait-based gear that was designated for Ukraine, all six M777 howitzers and 25 of the 29 M1167 armored vehicles weren't "mission-ready," according to the inspector general's report. Repairs were required before the US European Command could send the equipment to Ukraine.
In some cases, a contractor had to strip parts from other equipment to meet a deadline for making repairs to the Ukraine-bound gear, leaving the remaining stock unprepared for use. The IG recommended that the US Army beef up its inspection procedures and factor in the amount of lead time required when tapping APS stockpiles for Kiev.
The audit on which the report was based is still ongoing; however, the Pentagon watchdog announced its preliminary findings on concern that "issues with poor maintenance and lax oversight" could lead to future delays of weapons shipments to Ukraine. "In addition, if US forces needed this equipment, they would have encountered the same challenges," the report said.
The US and its allies have committed nearly $65 billion worth of military aid to Ukraine since the conflict with Russia began in February 2022, Pentagon chief Lloyd Austin said last week.
(RT)
Azərbaycan24 sosial şəbəkələrdə