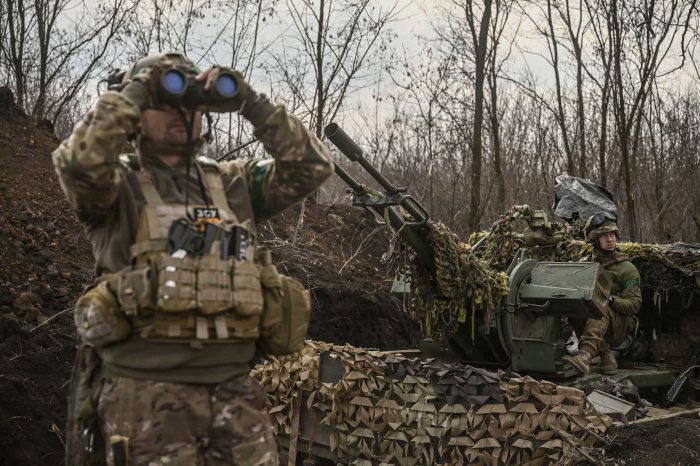 Ukraine said on Thursday Russian forces had made some gains inside the eastern battlefield city of Bakhmut, but at a heavy price in lives lost that has blunted Moscow's offensive as Ukraine prepares a counterstrike of its own.
In a potential escalation of Moscow's diplomatic feud with Washington, Russia's FSB security service arrested an American reporter for The Wall Street Journal, Evan Gershkovich, on suspicion of spying for the United States.
The newspaper denied the allegations and demanded the immediate release of its "trusted and dedicated reporter". There was no immediate response from Washington. A U.S. diplomatic source said the embassy had not been informed about the incident and was seeking information from the Russian authorities.
The small mining city of Bakhmut has been the site of the bloodiest battle in Europe since World War Two as Russian forces have sought their first victory since mid-2022 in a huge winter assault.
Ukraine has been on the defensive for nearly five months but says it is planning a counteroffensive soon.
"Enemy forces had a degree of success in their actions aimed at storming the city of Bakhmut," the General Staff of the Ukrainian armed forces said in an overnight report. "Our defenders are holding the city and are repelling numerous enemy attacks."
The report gave no details of the Russian gains. The Institute for the Study of War think tank said Russian troops and Wagner mercenaries had captured territory in the south and southwest of the city over the past two days, and Wagner had occupied a metal plant in its north this week.
Russian forces have been advancing slowly inside Bakhmut in intense street fighting for weeks. A month ago, Kyiv seemed likely to abandon the city but has since decided to stay and fight for it, hoping to break the attacking force.
Azərbaycan24 sosial şəbəkələrdə