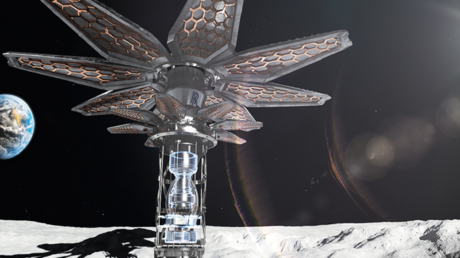 Rolls-Royce aims to have a working reactor ready to go to the Moon by 2029 A rendering of a lunar nuclear reactor shared by the UK Space Agency, March 17, 2023 © UK Space Agency
The British government has commissioned Rolls-Royce to develop a nuclear reactor that could one day power a base on the Moon. However, the US-led mission to house humans on the Moon has thus far been plagued with delays and cost overruns.
The UK Space Agency announced on Friday that it has awarded £2.9 million ($3.5 million) to Rolls-Royce to build a prototype reactor. The British engineering firm plans on having a working reactor ready to send to the Moon by 2029.
"As we prepare to see humans return to the Moon for the first time in more than 50 years, we are backing exciting research like this lunar modular reactor with Rolls-Royce to pioneer new power sources for a lunar base," the minister of state at the Department of Science, Innovation and Technology, George Freeman, said in a statement.
The UK has never launched a crewed space flight of its own, and no Briton has ever walked on the surface of the Moon. Although seven British astronauts have traveled to space, all 12 people to have set foot on the Moon have been American men.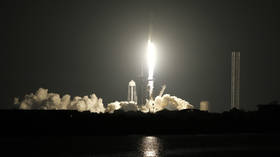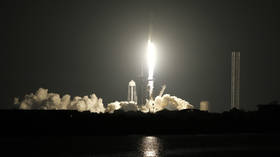 Read more
Pentagon launches experimental space laser
Under its Artemis program, NASA plans on returning humans to the Moon in 2025, although the program is already five years behind schedule and billions of dollars over budget. At present, the first stage of a lunar base is planned for 2032. Britain will play a supporting role to this mission, with UK companies developing communications, navigation, and refueling technology for the Artemis program.
Back on Earth, the first new nuclear reactor in the UK in 30 years was delivered to the Hinkley Point C nuclear power station last month. Under construction since 2017, the plant has cost 50% more than anticipated and is currently scheduled to open in 2027, two years later than planned.
All but one of Britain's eight nuclear plants are scheduled to close by 2028, although Chancellor Jeremy Hunt said this week that the government would classify nuclear power as "sustainable," in a bid to circumvent the UK's own environmental rules and build new reactors. Some of these, he said, would be "small modular reactors," like the one Rolls-Royce is building for lunar use. (RT)
Azərbaycan24 sosial şəbəkələrdə