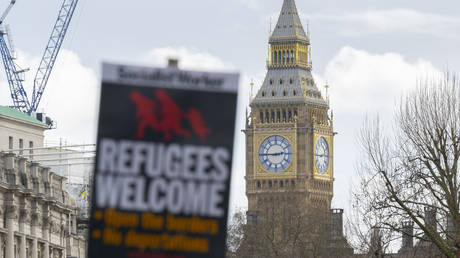 Refugees have complained of overcrowding and malnutrition, a charity has claimed Pro-migrant protesters gather in the Portland Place Street during a demonstration against government's controversial immigration bill, in London, United Kingdom on March 18, 2023 © Getty Images / Rasid Necati Aslim/Anadolu Agency via Getty Images
People seeking asylum in the UK who complain of overcrowding, poor food and mental health problems have been warned that they may be deported to Rwanda, according to the findings of a report by the Refugee Action charity released on Thursday.
The study, which is based on detailed interviews with 100 asylum seekers in English cities including London and Manchester, claims that some people who raised objections of sub-par conditions in accommodation centers were threatened with removal to Rwanda. Others were told that police would be called if they complained about the low standard of food being made available to them.
The UK government had previously announced plans to send some asylum seekers to the African country, in part, they said, to deter people from attempting to enter Britain by "dangerous or necessary methods."
The controversial arrangement between Rishi Sunak's Conservative government and Rwanda would see individuals who enter the UK illegally being made eligible for deportation to Africa, where they could be granted refugee status, rather than remaining as asylum seekers in the UK.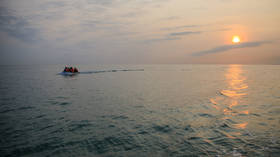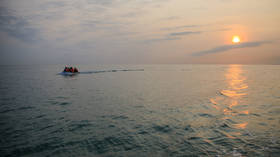 Read more
UK expands Rwanda deportation deal
"The government is running a system of de facto detention – holding and segregating people seeking asylum in accommodation that is harming their mental and physical health," Tim Naor Hilton, chief executive of Refugee Action, said on Thursday.
He added that the "demoralizing and brutal system" costs the British taxpayer millions each year, much of which goes towards contractors who the report claims often perform substandard jobs in making "habitable" housing.
Among the claims made in the report are that overcrowding is common, leading to a lack of privacy being afforded to asylum seekers. It also claims that three-quarters of those interviewed complained of malnutrition, and one-third said their children were unable to access education. Around 50,000 people are currently being housed in asylum accommodation across the UK.
Refugee Action also claimed that one woman, who was holding a baby, was taken to hospital when a ceiling collapsed on her at an asylum center.
"We do not recognize the claims in the report suggesting hospitalizations, threats of deportation or restriction of movements," a UK Home Office said on Thursday in response to the report, adding that it addressed complaints "in a timely manner."
According to official government statistics, there were 72,027 asylum applications in the UK in the year ending September 2022 – the highest such figure for nearly two decades. (RT)
Azərbaycan24 sosial şəbəkələrdə