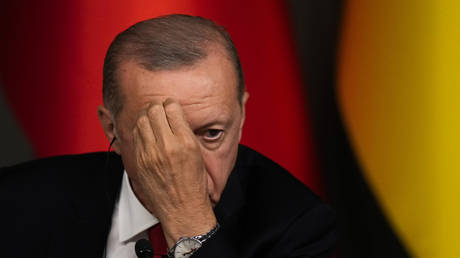 The Turkish president has slammed a recent EU parliament report accusing his country of abandoning the bloc's "values" Recep Tayyip Erdogan listens during a joint news conference following in Istanbul, Türkiye, July 8, 2023 © AP / Francisco Seco
Turkish President Recep Tayyip Erdogan has warned that Ankara could abandon its long-running EU membership process in response to a report from Brussels condemning his country's "downward spiral in terms of human rights."
"The EU is trying to break away from Türkiye," Erdogan told reporters on Saturday, adding: "We will make our evaluations against these developments and if necessary, we can part ways with the EU."
Earlier this week, the European Parliament voted to adopt a report censuring Türkiye for measures curtailing "fundamental freedoms, human rights and civil liberties, as well as by its actions going against international law and good neighbourly relations."
The report cited Türkiye's alleged persecution of the LGBTQ community, its territorial disputes with Greece, and its refusal to sanction or condemn Moscow over the conflict in Ukraine as examples of "the growing gap between Türkiye and the EU on values and standards."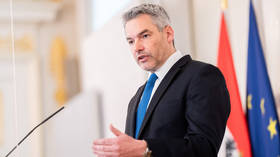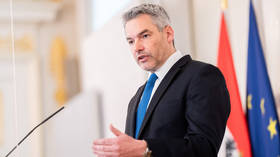 In conclusion, it recommended that Türkiye's accession to the bloc be put on hold until these issues, and others, are resolved. Until that point, the report suggests that Ankara be offered "a modernised association agreement" in place of a pathway to membership.
The Turkish Foreign Ministry said that the report contained unfounded allegations, and took "a shallow and non-visionary" approach to the country's relations with the EU.
Türkiye applied for EU membership in 1987 and was recognized as a candidate in 1999. Membership negotiations opened in 2005, but progress was slow, and no talks have taken place since 2016. EU officials have since condemned Erdogan over alleged human rights abuses, and the European Parliament has issued several reports warning that Erdogan risked derailing Ankara's membership bid.
After a 2017 report stated that constitutional reforms strengthening his powers could run afoul of EU law, Erdogan dismissed the warning. "You can write as many reports as you want," he said at the time. "We do not recognize your reports. We will not recognize them in the future, either."
In recent months, Austrian Chancellor Karl Nehammer, German Foreign Minister Annalena Baerbock, and European Commission spokesperson Peter Stano have all declared that Türkiye is unlikely to be accepted into the EU any time soon.
In July, Russian government spokesman Dmitry Peskov called on Türkiye to accept that full membership will likely never be offered. "Calling a spade a spade, nobody wants to see Türkiye in Europe. I am referring to Europeans," Peskov stated. (RT)
Azərbaycan24 sosial şəbəkələrdə