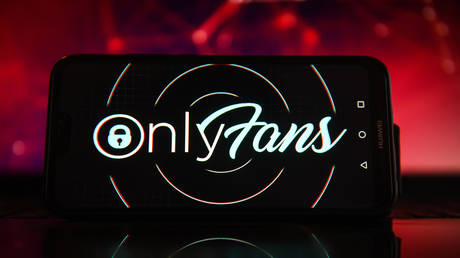 The erotic social media platform is no longer accessible in the country, according to multiple sources © Getty Images / Omar Marques
Türkiye blocked access to erotic subscription platform OnlyFans on Wednesday in response to a petition by conservatives on citizens' platform CIMER.
Ankara has not made any official statement on prohibiting access to the platform, whose users make money uploading raunchy photos and videos for subscribers who pay for different levels of access to their choice of creators.
Reports from Turkish media confirmed the site was blocked, with access attempts returning a message warning users their traffic was not secure. At least one OnlyFans creator took to Twitter to ask her clients to seek her out using a VPN, a technology often used to circumvent country-specific blocks.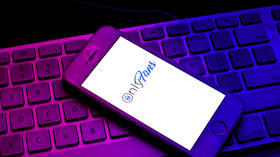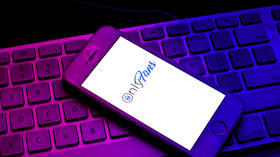 Read more
OnlyFans accused of using terrorism database to blacklist rivals
OnlyFans "encourages society to make easy money with immoral methods," one signer of the petition warned the government in comments reproduced by Turkish news outlet Cumhuriyet. "If drastic measures are not taken against such platforms, public morals and the Turkish family structure will be eroded and eventually degenerate," the person wrote, arguing for a ban not only of OnlyFans but of "all such platforms."
Another signer echoed those concerns, noting that OnlyFans users were bragging about their income on Twitter and recommending it as a career to impressionable young people. The situation has gotten so out of hand, the individual wrote, that "some of the concept accounts on this disgusting platform have started to produce pornographic content with their parents to earn more money."
OnlyFans has 190 million users, adding another half-million every day, though most are subscribers downloading other people's content without uploading their own, according to Earthweb. The site boasts 2.1 million creators.
While popular uploaders can earn hundreds of thousands of dollars every month, the average creator makes just $151 per month, and the site takes 20% of all creators' earnings.
OnlyFans briefly tried to pivot away from allowing users to upload and share explicitly pornographic content in 2021. However, widespread outcry from its user base convinced it to change its mind within days. Less than a month later, it had emerged that former employees retained access to the personal information of both content creators and subscribers, including credit card information, addresses, and other potentially incriminating data. The UK-based site pulled out of Russia last April, ending its relationships with content creators from the country due to the difficulties of navigating payment restrictions amid increasingly broad Western sanctions. (RT)
Azərbaycan24 sosial şəbəkələrdə