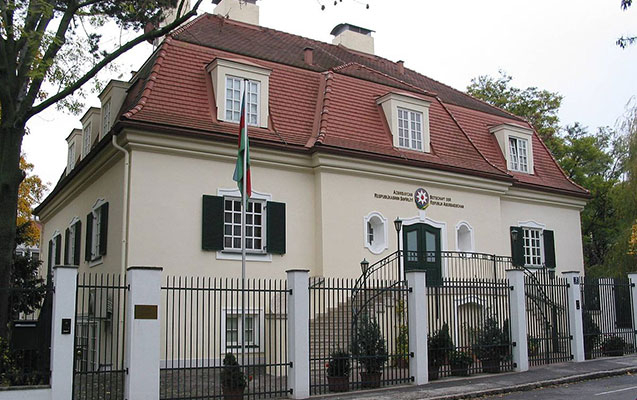 The Azerbaijani Embassy in Austria has issued a statement on the recent escalation in the frontline.
The statement reads:
"As a result of the 30-year conflict between Armenia and Azerbaijan, more than 20% of Azerbaijani territory is occupied by the Armenian Armed Forces. More than one million Azerbaijanis were forced to flee their homes and settle as IDPs in various regions of Azerbaijan under difficult conditions.
The Armenian side took a non-constructive position in the negotiations mediated by the OSCE Minsk Group co-chairs and did not contribute to a political solution to the conflict. However, the international community does not see Armenia as an aggressive state and does not put political pressure on Armenia to take a constructive position and withdraw its armed forces from the occupied territories of Azerbaijan in accordance with UN Security Council Resolutions 822, 853, 874 and 884 of 1993.
Azerbaijan has repeatedly stated that Armenia's ongoing military aggression and the presence of its armed forces in the occupied territories of Azerbaijan pose a great threat to regional peace and stability. Armenia's military and political leadership have consistently made statements against Azerbaijan's territorial integrity and sovereignty declared Nagorno-Karabakh as an Armenian territory and called for a change in the format of negotiations within the OSCE Minsk Group. At the same time, the Armenian side regularly carried out provocations against Azerbaijan from the occupied territories, as a result of which civilians and soldiers lost their lives. Recent provocation that committed by Armenia took place on July 12-16 this year far from the conflict zone – in the direction of the Tovuz region on the Armenian-Azerbaijani border.
Armenian Armed Forces launched a large-scale military attack on positions of the Azerbaijani army on the front line, using large-calibre weapons, mortars, and artillery on Sept. 27. Consequently, several soldiers and civilians were killed or injured. Armenia's targeted attacks on residential areas and civilians are a gross violation of international humanitarian law, including the 1949 Geneva Conventions. Targeting civilians is a tactic that is part of the Armenian Armed Forces' combat readiness, and the most obvious example of this is the Khojaly genocide in February 1992.
The claims of some political circles in Austria that Azerbaijan used mercenaries in the fighting in Nagorno-Karabakh are baseless and therefore completely unfounded. Azerbaijan has a population of 10 million, a well-trained army and tens of thousands of reservists. Instead of targeting Turkey, these political circles should condemn the real aggressor, Armenia, which has been occupying Azerbaijani territories for 30 years, in order to finally put an end to the policy of occupation.
Turkey, which has always supported Azerbaijan's rightful position, plays a stabilizing role in the region and does not participate in any form in the conflict. The political and military leadership of Armenia bear full responsibility for the current situation and the future development of events."