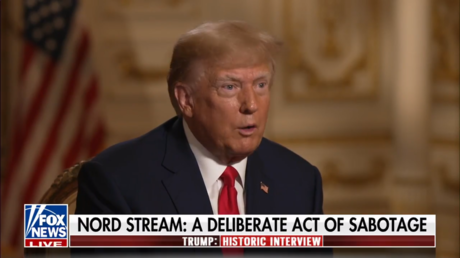 The former US leader offered a cryptic hint as to who may have destroyed the European gas lines Former US President Donald Trump speaks with Fox News' Tucker Carlson for an interview on 'Tucker Carlson Tonight,' April 12, 2023. © Fox News
Former US President Donald Trump has dismissed the claims that Russia was behind the destruction of the Nord Stream gas pipelines last year, but said that speculating on the true perpetrator might "get our country in trouble."
Speaking to Fox's Tucker Carlson for an interview set to air in full later this week, Trump was asked for his thoughts about "who blew up the Nord Stream pipeline," which was hit by multiple blasts under mysterious circumstances last September.
"I don't want to get our country in trouble so I won't answer it. But I can tell you who it wasn't, was Russia. How about when they blamed Russia. They said 'Russia blew up their own pipeline.' You got a kick out of that one, too. It wasn't Russia," he told the Fox News pundit.
While the US and other Western governments have so far offered few details about ongoing investigations into the sabotage, a February report by investigative journalist Seymour Hersh stated that US President Joe Biden had personally ordered the bombing as a way to persuade Germany to ramp up support for Ukraine amid its conflict with Russia.
Washington has vocally denied the report, which relied on anonymous sources, and insisted it had no role in the bombings. "It's a completely false story. There's no truth to it. Not a shred of it," National Security Council spokesman John Kirby told Fox in February.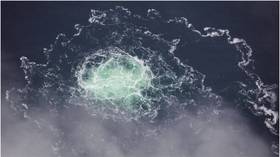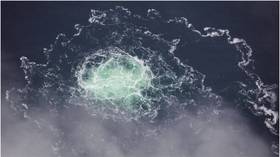 Ukrainian officials have similarly denied any involvement in the Nord Stream sabotage, and subsequent reporting by the New York Times has claimed that an unnamed "pro-Ukrainian group" was behind the attack. It is unclear how the group could have accomplished the bombing from a small pleasure yacht as reported, however, as the operation would have required military-grade explosives and experienced divers, among other things.
Hersh has rejected the Times' account as part of a "cover-up" staged by US intelligence agencies, as the outlet has largely cited unnamed intelligence officials to support its story.
Moscow has also voiced skepticism about the "pro-Ukrainian group," with Kremlin spokesman Dmitry Peskov arguing the story was deliberately circulated by Western media outlets to distract from the revelations purportedly uncovered by Hersh. (RT)
Azərbaycan24 sosial şəbəkələrdə