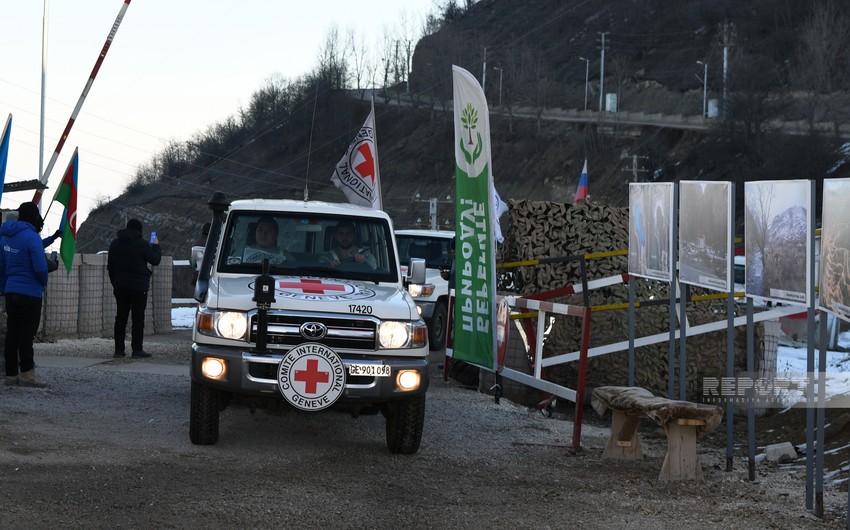 For nearly 50 days, Azerbaijani protesters have expressed outrage at seven mining companies – including a Canadian one – railing against decades-long environmental damage.
Report informs via Toronto Sun that demonstrators in this Central Asian country insist that inspectors will finally be allowed to assess the Armenian-administered facilities on lands won back by Azerbaijan in the 2020 war. Yet they are stymied by Russian peacekeeping forces, and uncooperative mining companies.
Protesters, many who belong to any of 10 local environmental NGOs, are mostly university aged.
A 2019 report by the Ministry of Foreign Affairs of Azerbaijan claims that tailings and overburden (toxic materials) from mines have been discovered in rivers and streams.
"I want the world to know: we want to protect the environment of our country. It's ignored by the international community. Innocent people risk future diseases due to the ecological damage," said activist Adnan Huseyn, founder of tourism organization, About Azerbaijan.
The government released satellite imagery dating back more than 30 years, that it says shows indifference or negligence on the part of mining operators.
Among the complaints are the Gizilbulag gold mine, run by Base Metals, and Damirli copper-molybdenum mine. Damirli operated from 2014-20.
National Geological Exploration Agency of the Ecology and Natural Resources Ministry publicly named the mining companies that have not operated in good faith: Canadian-based Sterlite Gold and First Dynasty Mines, Swiss Base Metals, Russian Geopro Mining Gold Co., Armenian Copper Programme, U.S. Global Gold and Indian Vedanta Resources.
Rabbi Zamir Isayev, chairman of the Georgian Jewish community, drove five hours from Baku, Azerbaijan's capital, to join the demonstrations.
"I'm here to support our eco-activists here. We are against the destruction of nature, which the Armenians have done for 30 years. We want to enter the liberated territory, to examine the sites of the mines, what's going on, and how much they have destroyed nature." He noted the protest is peaceful, and none of the activists have blocked the road.
"It's very important for people to know: they have been moving aside for civilian and humanitarian convoys to drive through," he said, emphatically. The Toronto Sun с confirmed that Red Cross, humanitarian trucks and supply vehicles, were given uninterrupted free passage.