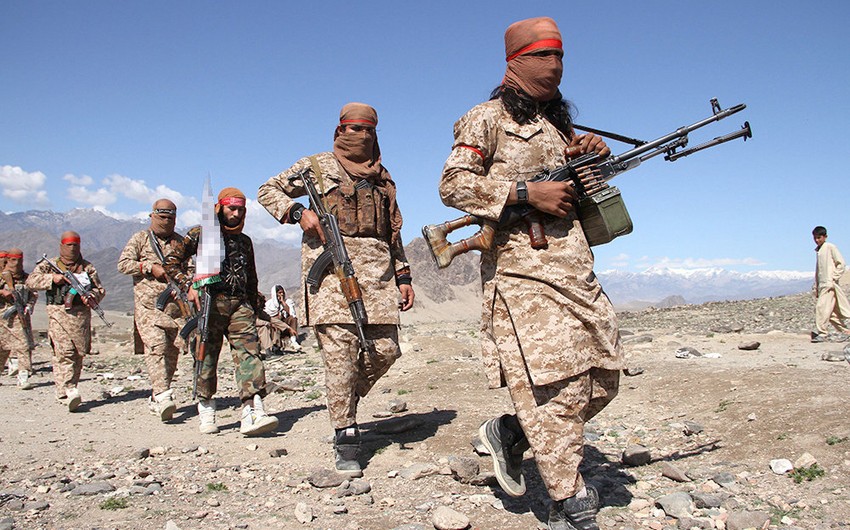 Thousands of Afghans who are eligible for a US evacuation out of the country now face one final life-and-death hurdle — getting to Kabul without being captured or killed by the Taliban, Report informs, citing NBC News.
This week, the Biden administration emailed hundreds of Afghans who worked for the US government, telling them to prepare for evacuation to the US in the coming days and has promised others will be flown to a third country soon. But the Afghans have to make their way to the capital of Kabul on their own in order to be evacuated.
With the Taliban advancing against Afghan security forces in every corner of the country as US troops withdraw, several Afghans who are eligible for a US visa told NBC News they fear they will be stranded in far-flung towns and are struggling to find the money and means to get themselves and their families to Kabul.
"Our city is surrounded," said Mohammad, a 33-year-old IT technician in Kandahar who worked for the US military. "It can fall to Taliban militants any time."
Afghans contacted by the US government and offered flights to a military base in Virginia "have reached out to us begging for help because they do not have the resources to fly to Kabul," said Chris Purdy, project manager for Veterans for American Ideals at Human Rights First.
"These Afghans know they cannot travel by land because the Taliban have captured the roads, and they know if they stay where they are then the Taliban will find them and kill them in their homes," he said.
"By not providing a way for those individuals to fly to Kabul to board their flight, the US government is essentially abandoning them to their fate," said Purdy of Human Rights First.
But senior State Department officials told reporters on Wednesday that the US could not transport the Afghans to Kabul as the US military no longer had a country-wide presence and had pulled out most of its troops in line with a Sept. 11 deadline for withdrawal.
"In order to come on an evacuation flight, they would have to get themselves to Kabul," one of the senior officials said. "Obviously, we don't have national US military presence. We don't have an ability to provide transportation for them."
State Department spokesperson Ned Price said the administration was undertaking something "that was never initially envisioned" as part of the visa program for Afghans who worked as interpreters, drivers or other roles.
"And so, we are doing all that we can, consistent with conditions on the ground, consistent with the fact that the safety and security of the American people and our service members, our diplomats, other US government personnel is also a priority for us," Price told reporters on Thursday.