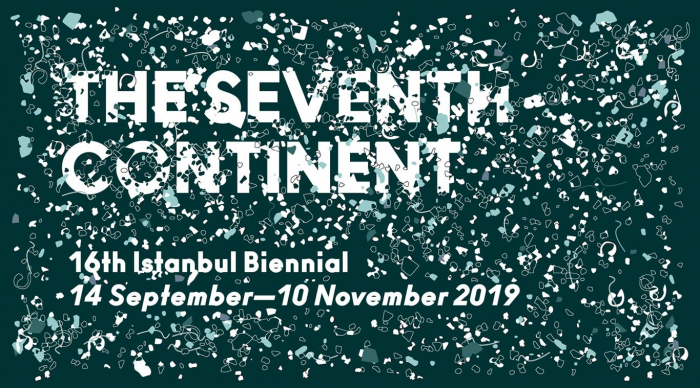 The 14th edition of Contemporary Istanbul, the leading annual art fair in Turkey, takes place from September 12 to 15. To build the overall aesthetic and conceptual vision for 2019 edition of the fair, its artistic director Anissa Touati has travelled extensively in the region. As a result of her research, Azerbaijan will be represented in invitation-only 'Art Space' sections by Ta(r)dino 6 Art Platform.
The inclusion of independent art initiatives in commercial fairs gives visibility and creates opportunities for passion-driven art professionals and fosters further collaborations among them.
Ta(r)dino 6 Art Platform brings together artworks of emerging Azerbaijani artists Agil Abdullayev, Farhad Farzaliyev, Sitara Ibrahimova, Nazrin Mammadova, Samir Salahov and Vusal Rahim. Ta(r)dino 6 will also showcase works by Imran Majidov, a rediscovered artist who will have his first international participation in the past decade. The selection of the artists and artworks represent Ta(r)dino 6's past and upcoming projects.
Launched on February 1, 2019, Ta(r)dino 6 Art Platform is a Baku-born art initiative with international outreach. It was conceived as a result of observations and conversations with art professionals abroad and in Baku. Very quickly, the platform filled in a niche within Baku's art scene, providing art professionals with the opportunity to explore their ideas in depth. Programs to date include commissioned site-specific artworks, artist talks, professional coaching and workshops by local and international artists and curators to help grow Baku's emerging art community and to support the discourse on Azerbaijani contemporary art. Ta(r)dino 6 activities started in a vintage flat in downtown Baku with a solo exhibition by Samir Salahov and continued with a week-long workshop by San-Francisco based curator and fashion designer Alice Wu supported by Alumni MAX grant from the US Embassy. Ta(r)dino 6 Art Platform gained international attention with Turandokht. Radio Riddles, a migrating sound installation that was labelled by the art community an 'alternative Azerbaijan pavilion' during the professional preview of the 58th Venice Biennial. Doing everything opposite to what is conventionally done at Venice Biennial, Ta(r)dino 6 showcased the major to date independent contemporary art project from Azerbaijan in the unique setting of the largest private garden in Venice, walking distance from the actual national pavilion. Turandokht. Radio Riddles, the five-channel radio installation resulting from the collaboration between Farhad Farzaliyev, Leyli Salayeva, Asli Samadova and Jahangir Selimkhanov and over 50 contributors from 10 countries, will feature in 'Plugin,' another Contemporary Istanbul invitation-only section focused on new media and digital arts. Its curator Esra Özkan found an 'exhibition in a suitcase', the model presented in Venice, appealing for the complexity of its content and simplicity of execution.
It is worth to notice that Ta(r)dino 6 Art Platform is an independent self-funded initiative. The core team of three – curators Asli Samadova (Founder) and Lesley Gray and art manager Olga Seleznyova – create opportunities for the artists to be exposed to wider audience and geography. In September Ta(r)dino 6 Baku programme includes a two-venue solo show of Berlin-based artist Xenia Fink and a lecture by London-based artist, philosopher and essayist Zeigam Azizov, whose work was included into the La Biennale di Venezia this year. Ta(r)dino 6 makes "high-impact projects with little or no funds" built on collaborations and mutual support, breaking many art world practices and stereotypes. However, to sustain ambitious programming and continue doing Baku-based and international projects, Ta(r)dino 6 Art Platform actively looks for support – grants, sponsorship and partnerships.