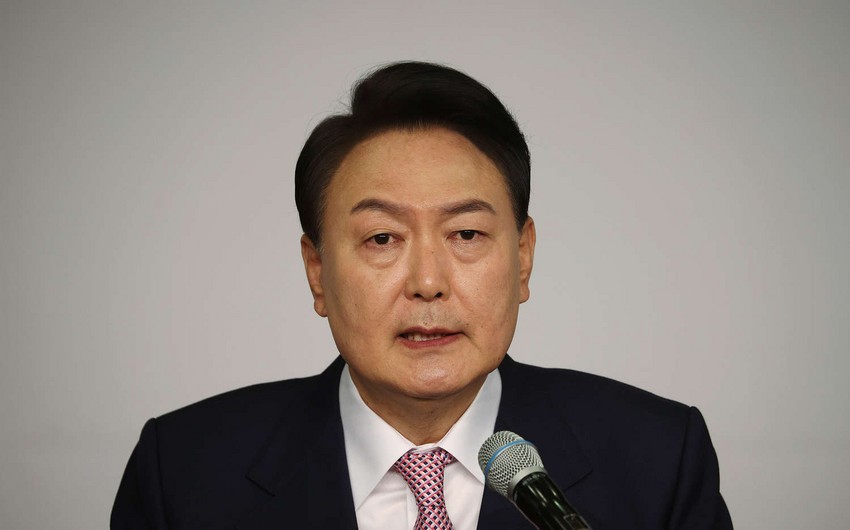 South Korean President Yoon Suk Yeol vowed Friday to make North Korea pay for its reckless provocations as the regime claimed to have carried out additional simulations of nuclear attacks on its enemies, Report informs via Yonhap.
Yoon issued the warning hours after North Korea said it conducted the simulations this week involving cruise missile launches and an underwater nuclear attack drone, with leader Kim Jong-un threatening to make Seoul and Washington "plunge into despair."
"North Korea is advancing its nuclear weapons by the day, and carrying out missile provocations with an unprecedented intensity," Yoon said at a memorial ceremony marking West Sea Defense Day at the national cemetery in Daejeon, 139 kilometers south of Seoul.
"I will make sure North Korea pays the price for its reckless provocations," he said.
West Sea Defense Day commemorates the 55 service members who died in action while defending the Northern Limit Line, the de facto western maritime border between South and North Korea, between 2002 and 2010.
The 55 include the 46 sailors killed aboard the corvette Cheonan in March 2010 in a torpedo attack blamed on the North.
"Our government and military will dramatically strengthen the South Korean three-axis system in the face of North Korea's nuclear and missile advancements and provocations, and further solidify security cooperation between South Korea and the United States, and between South Korea, the US and Japan," Yoon said, referring to a military system involving anti-missile defense, a program to incapacitate the North Korean leadership, and a preemptive strike platform.
North Korea has intensified its weapons tests in recent weeks in protest of Seoul and Washington's expanded military exercises, which the regime views as rehearsals for an invasion.
Azərbaycan24 sosial şəbəkələrdə