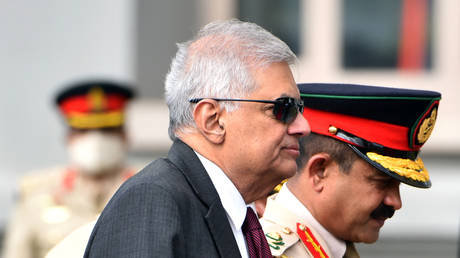 The US-led alliance was created to antagonize Beijing, Sri Lanka's president has said FILE PHOTO: President Ranil Wickremesinghe visits the Army Headquarters in Colombo, Sri Lanka © Global Look Press / Ruwan Walpola
Sri Lankan President Ranil Wickremesinghe has condemned the AUKUS pact as an alliance designed to target China, calling it a "strategic misstep," insisting the military bloc will only divide Asia into rival camps and destabilize the region.
Speaking on the sidelines of the UN General Assembly on Monday, Wickremesinghe took aim at the AUKUS alliance, which was formed by the US, UK, and Australia in 2021. "I don't think it was needed," he said.
"I think it's a strategic misstep. I think they made a mistake," the president stated. "It is a military alliance moved against one country – China."
Wickremesinghe went on to say that Sri Lanka wants no part in the growing tensions between Washington and Beijing, adding that his country would like to maintain good relations with both powers and does not wish to see Asia divided into competing blocs.
"The next round of rivalry is going on. And that's taking place in Asia. It's the question of China versus the US, on how they are going to divide their region of influence in Asia," he said. "Why are we getting pulled into it? It's difficult for us to understand."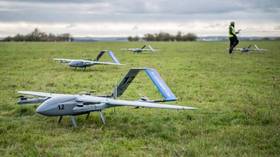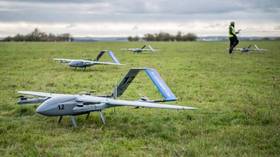 The president also expressed concern about the stepped-up US military presence in the region in recent years – often labeled 'freedom of navigation' missions by American officials. "As far as the Indian Ocean is concerned, we don't want any military activity," he continued, saying most neighboring countries "will not want NATO anywhere close by."
AUKUS was established in 2021 between Washington, Canberra, and London in part to facilitate the transfer of military technology among the three allies. Though officials from each country have maintained that the bloc is not a formal military alliance and is solely focused on technology sharing, Beijing has condemned the project, claiming it will only help to sp
The Biden administration has also deployed navy warships to waters near China on a near-monthly basis, including the disputed Taiwan Strait, drawing repeated condemnation from Chinese officials.
(RT)
Azərbaycan24 sosial şəbəkələrdə