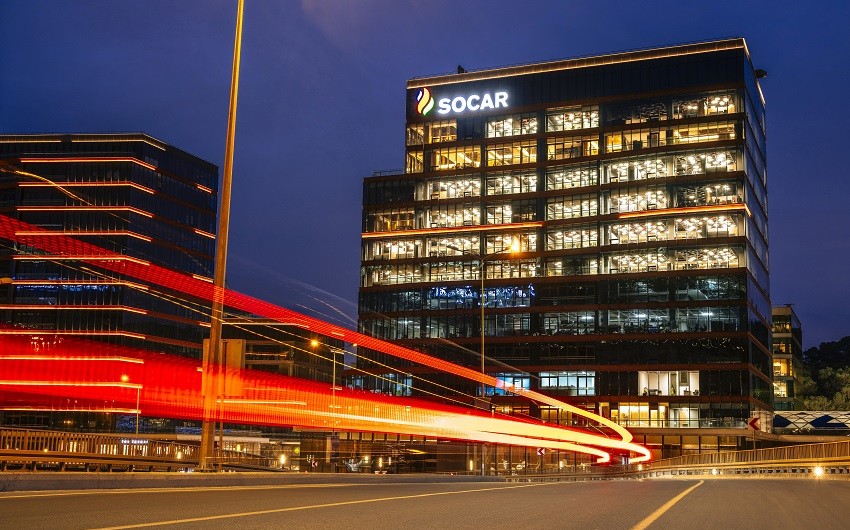 Turkey's Petroleum Pipeline Corporation (BOTAS) and SOCAR Turkiye Petrokimya AS (STPAS) inked a memorandum of understanding for the delivery of up to 1.7 billion cubic meters (bcm) of natural gas that will run until Dec. 31, 2024, Report informs, citing Anadolu Agency.
Under the agreement signed between the Ministry of Energy and Natural Resources of the Republic of Turkey and the Ministry of Energy of the Republic of Azerbaijan on Dec. 22 and published in Turkey's Official Gazette, BOTAS will deliver enough natural gas to STPAS to cover the needs of the group companies of SOCAR Turkiye Enerji AS.
The agreement is a renewal and addition to the existing gas sales and purchase contract (SPA) already in place. It covers the import costs relating to the SPA, the transportation tariff and other transportation costs incurred by BOTAS in Turkiye, and all applicable taxes.
However, a separate annual contract will be concluded between BOTAS and STPAS covering the delivery quantities, taking into consideration the take or pay obligations of BOTAS.
The parties are expected to utilize the full available capacity of the Baku-Tbilisi-Erzurum and Trans Anatolian Natural Gas Pipeline for the transmission of additional natural gas volumes that will be produced and transported from upstream projects in Azerbaijan.
The memorandum of understanding, which is subject to amendments and updates, will take effect on the completion of each country's respective internal legal procedures.
The contract inked in 2001 saw Turkey import 6.6 billion cubic meters a year of gas from Azerbaijan's Shah Deniz Caspian gas field, delivered through the South Caucasus or Baku-Tbilisi-Erzurum pipelines via Georgia.
In July, Turkey's state energy regulator began opening auctions for daily, unused 'spot capacity' in the two pipelines that carry Azerbaijani gas to Turkey: The South Caucasus and TANAP. Although neither side is confirming details, it has become clear that the new agreement lasts until the end of 2024 only and will see Azerbaijan selling gas to Turkey effectively on a spot basis.
Turkey's state gas importer Botas has been the sole bidder and has bid only for capacity in the South Caucasus Pipeline, suggesting that AGSC wants to hold the remaining spare TANAP capacity to allow for increased exports to Europe – a move which makes sound commercial sense given that European gas prices currently are high.
To date, Botas has booked around a third of daily spot capacity in the South Caucasus Pipeline through the end of this year, while its daily reservations for 2022 total 2.62 billion cubic meters, and for 2023 and 2024, 3.84 billion cubic meters – or around half of the 6.6 billion cubic meters a year it was importing under the old contract.
Turkey will continue to offer the unreserved capacity in monthly auctions as long as it is available, allowing Botas to increase imports if AGSC agrees to sell them the gas.
The year-long reservations give Baku some security in knowing the minimum volume of gas it will sell to Turkey for the coming three years while continuing monthly and quarterly auctions allow Botas to increase the volume it imports in line with demand and broader market conditions.