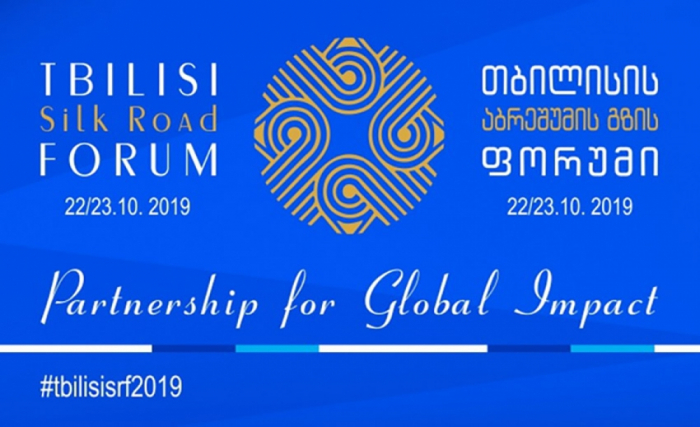 The Tbilisi Silk Road Forum has kicked off in the capital of Georgia, according to Georgian media outlets.
Representatives of more than 2,000 delegates from 60 countries, including more than 30 official delegations, take part in the Tbilisi Silk Road Forum this year.
"I am glad that Georgia continues hosting this important event", said Prime Minister of Georgia Giorgi Gakharia in a welcoming speech at the opening of the event.
The prime minister claimed that the initiative aims at contributing to the development of trade-economic relations and has to do with the creation of new trade-transport corridors and improvement of already existing ones that are based on the principles of mutual cooperation and which benefit the countries.
"The forum is an effective platform for Silk Road initiative countries, international organizations and representatives of the private sector to share experience about economic challenges in the region and discuss the means for their resolution," Gakharia said.
Azerbaijan is represented at the forum by Minister of Transport, Communication, and High Technologies Ramin Guluzade and his deputy Elmir Valizade, SOCAR's Vice-President Yashar Latifov, Chairman of the Azerbaijan Railways JSC Javid Gurbanov and business representatives of the country.
On the first day of the forum, artificial intelligence and its role and influence on global economy, increase of security along energy corridors, trade, transportation, and energy issues will be discussed in various panels. Issues related to private sector and investment opportunities will be considered during the second day of the international event.
Growth opportunities of the cargo transportation through Trans-Caspian International Transportation Route and works performed in this field will also be discussed.
***
10:32
An Azerbaijani delegation will participate in the international Silk Road Forum under the motto "Partnership for Global Impact" in Tbilisi, Georgia, according to AZERTAC.
The two-day forum will bring together 1000 delegates from 50 countries.
The Azerbaijani delegation will address the panel sessions, providing an insight into the country's economic potential, its development prospects, as well as the importance Azerbaijan, attaches to the historic Silk Road. The delegation will also hold a number of meetings as part of the forum.
The forum will consider the issues of the development of the Great Silk Road, regional security, economic, energy, infrastructure projects, logistics and regional cooperation. It will also focus on major regional oil and gas projects, including the Baku-Tbilisi-Kars railway project.
The forum aims to establish a platform for an annual high-level meeting where interested parties can get together and explore opportunities, align visions and enhance bilateral partnerships in four main areas of cooperation: transport, energy, trade and business-to-business contacts.