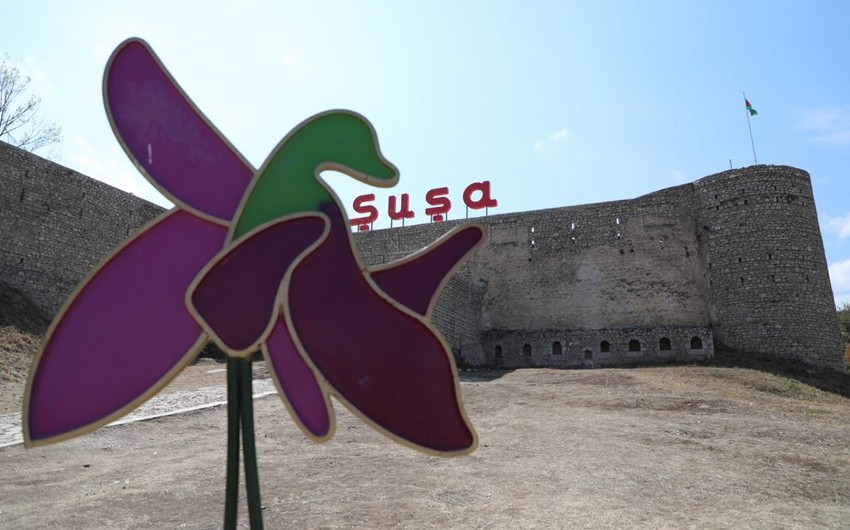 "Each visit of President Ilham Aliyev and First Vice President Mehriban Aliyeva to the liberated territories is of great importance for the development of the tourism sector in Karabakh," tourism expert Agil Aghalarov told Report while commenting on the recent visit of the president and the first lady to Shusha.
According to him, the construction of the Shusha Boutique Hotel in the "Culture Capital" of Azerbaijan, the exceptional attention of the country's leadership to this issue, and the instructions to expand the tourism potential of Karabakh should be considered as state support in this area.
"As you know, Karabakh is primarily mountainous and foothill. From this point of view, there are favourable conditions for the development of tourism in Shusha, Kalbajar and Lachin. At present, large-scale repair and restoration work is underway in Shusha, as well as several hotels are being built, which are of special importance for the development of tourism in the region," Agil Aghalarov said.
"Today, special bus trips to Shusha and Aghdam are organized at the state level. The high demand for the tickets shows interest in Karabakh. As a representative of the tourism sector, we receive requests not only from Azerbaijani citizens but also from foreign tourists to visit Karabakh. We would like to see the restoration of tourism infrastructure in other liberated territories and the organization of such tours to those regions," he added.
The State Tourism Agency told Report that several hotels are currently in use in Shusha, and the construction of a new hotel will give impetus to the further development of tourism: "The creation of infrastructure – the construction of hotels and tourist complexes – is an important factor for the development of tourism in our liberated territories. Special attention is paid to the creation of tourism infrastructure following the tourism potential of Shusha. There are already two hotels in Shusha – 'Kharibulbul' and 'Karabakh.'"
"Also, as part of large-scale construction work in the region, the foundation of a new hotel meeting modern requirements was laid this year in Aghdam, and a tourist complex in Sugovushan.
"Rapid restoration and reconstruction work in Karabakh as soon as it is liberated from occupation shows that in the next few years, tourism will develop in our liberated lands, and this area will play an important role in the revival of these territories. In total, about one million local and foreign tourists are expected to visit the liberated territories by 2025.